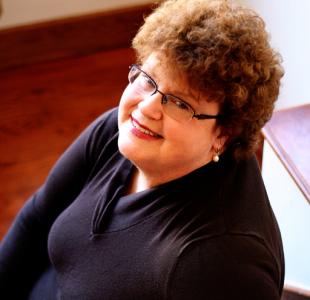 In an article below by Rosie Hopegood at theskinny.co.uk, we learn what the author who inspired True Blood is up to now that her Sookie Stackhouse series of books and the HBO show have ended. 
In what is for her a post-Sookie Stackhouse era, author Charlaine Harris looks past crazed fans and forward to her ongoing Midnight Texas series of novels and the resurrection of Aurora Teagarden for a major new TV series
When Charlaine Harris published the final True Blood novel, she did not get quite the rave response she had become accustomed to. Instead, she found herself the victim of a furore that involved suicidal fans, threats to her life, and the slightly more pedestrian promise of returned books. Though hardly a Rushdie-esque Fatwa, the reaction was alarming and Harris quite rightly felt intimidated.
"At the height of it all I considered hiring a bodyguard for public appearances," she says in her laid back Southern drawl, "but now I've decided that the people who like to get crazy over these things will have found something else to go crazy over."
And the reason for the uproar? Fans were unhappy with the romantic conclusion of the vampire series, with many feeling that protagonist Sookie ended up with the wrong man, or – more accurately – with the wrong supernatural creature.
It was partly the lure of Sookie's convoluted love life that secured Harris an army of readers, loyal or otherwise. The series has been released in over 30 countries, topped the New York Times bestseller list and spawned seven seasons of an astonishingly popular show True Blood (to put it in perspective, only The Sopranos trumps it for HBO ratings). Yet no-one could have predicted the level of online hysteria which met the release of the last book, and the 62-year-old author was left completely baffled. "It was very painful and upsetting that people went so overboard in their reactions to something that was only ever meant to be fiction," she says.
However, Harris has not let the drama surrounding the final novel tarnish her affection for the novels. She fondly remembers her excitement upon discovering that Alan Ball, creator of hit show Six Feet Under, had decided to adapt the series for television.
"It was certainly never an experience I expected to have!" she comments, "I felt very fortunate that HBO wanted to make it."
As the program took the world by storm, Harris continued quietly tapping away at her keyboard in the small town of Magnolia, Arkansas. Content with the role of author, she let Ball take the show in his own direction — though was careful never to allow the adaptation to influence the direction of her writing:
"To be honest, after Season 2 the plot veered so far away from my original stories that I felt like they were completely separate anyway."
Despite the colossal cult following of the True Blood series, Harris says she will never go back:
"I love Sookie and all that she's given me, but it was time to move on."
And move on she has, with the first of a trilogy of graphic novels, The Pretender (illustrated by Christopher Golden) released this year, as well as the Midnight Texas Trilogy, which she recently toured the UK to promote. The release of both a trilogy and a graphic novel in just a few short months would usually be enough to fluster even the most prolific author, yet Harris is already "extremely excited" about her next project. Hallmark Channel are about to begin the adaptation of her Aurora Teagarden books, featuring the unlikely heroine of a murder mystery solving librarian. This time the author won't be taking a backseat:
"I'll be more involved in the process than I was with True Blood. I'm feeling really good about it, and I'm looking forward to seeing how another network operates."
The show's screenwriters are currently busy modernizing the 25-year-old novels.
"It seems like a long time ago and really it is. I mean, this is the pre-cell phone era we're talking about!"
she says. Whether Hallmark Channel manages to follow in HBO's hugely successful footsteps remains to be seen, but Harris's name alone is sure to draw in viewers.
Alongside her writing, Harris is senior warden at her local church, a role which may seem to sit a little incongruously beside her day job. When questioned on this point she shrugs off the dichotomy in her characteristic no-nonsense manner. "
I'm in the entertainment industry, not the conversion-to-wicker industry. I'm just hoping to entertain people and take them away from their daily worries for a little while," she laughs.
Purchase books mentioned in this article written by Charlaine Harris at Amazon: