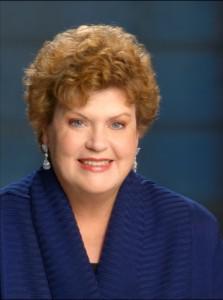 Charlaine Harris writer and creator of the world in which "True Blood" is based will bring her insights into the undead to Palm Desert next week for a lecture at UCR Palm Desert.
"The books have become cultural touchstones," said Tod Goldberg, Administrative Director of UCR Palm Desert Graduate Center's MFA in Creative Writing and Writing for the Performing Arts.
Goldberg will moderate the lecture, which is set to begin at 6:30 p.m. Thursday, Nov. 17 as part of the Arts and Letters Lecture Series.
"The TV show has propelled her and her books into the cultural spotlight," Goldberg said, adding that Harris' 11 novels have spawned a new generation of vampires.
The popular fiction hits home for so many readers and HBO fans because of the quality of the author's fantasy world, he said.
"She's dealing with issues of sexuality and belonging that are part of what the fabric of humanity is," Goldberg said.
He said Harris tackles the issue of " who do you love, do you love the wrong person, or in this case the wrong vampire?"
The cost of the lecture is $20 and tickets can be purchased online.
source: palmdesert.patch.com