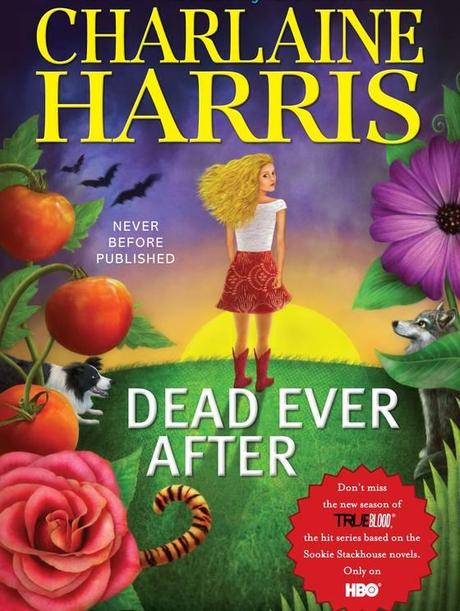 The end of the Southern Vampire Mysteries is coming with the release of the final Sookie Stackhouse novel on May 7, 2013 Dead Ever After. UK publication SciFiNow recently spoke to Charlaine Harris about her Bon Temps based heroine and who she might end up with. At the end of Deadlocked, Sookie had taken a step back from the vampires in her life to help her good friend Sam Merlotte when he needed her.
When SciFiNow broached the question with Harris about whether Sookie would end up with Bill or Eric, she was quite amused and told them that Sookie could end up with one of them, someone else entirely, or no one at all.
Sookie does have a lot of choices from Eric and Bill to Quinn, and Alcide. But when asked whether any of them were particularly suited to her leading lady Charlaine took the diplomatic tact:
"I think she's learned something from all the relationships she's had, from starting out as a young woman who had never had a serious relationship or a satiable relationship, she's compressed a lot of experience into the last few years."
One of the important things that she also pointed out was that in the books, only two and a half years has passed for Sookie so she's had quite the steep learning curve!
"In Sookie years it's only been two and a half years since the beginning of the books. Talk about compression! She has really learned a lot in a short amount of time, it's been an amazing learning curve."
As for whether or not Sookie will become a vampire, Charlaine has maintained her stance that Sookie won't. To do that to her would be cruel in the author's view, especially considering how much Sookie loves the sunlight.
Never the less, Harris has had to say goodbye to Sookie after 13 years of writing and while it is somewhat sad, she says that the last thing she would want is to do Sookie a disservice:
"I don't want to do Sookie a disservice by trying to write her story when I don't have anything left to give it. It's bittersweet – mostly sweet."
What do you think Truebies? Are you excited to see how things will end or are you sad?
Source: SciFiNow.com- "True Blood Books: Who Will Sookie End Up With?"
Image Credits: Todd Williamson/WireImage