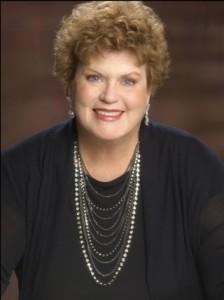 Charlaine Harris, the creator of the Sookie Stackhouse series of books that were Alan Ball's inspiration for the creation of True Blood has been named as one of Hollywood's 25 most powerful authors by The Hollywood Reporter. THR selected those living authors who have been most successful in shepherding their books from page to screen, balancing success in publishing (total output, sales, best-sellers) and in Hollywood (completed adaptations, projects in development, screenwriting and producing credits) while accounting for cultural influence. More power to them.
Charlaine Harris came in at #14 and here's what they had to say about her:
Known For: "Sookie Stackhouse" novels, source of "True Blood." Big Number: The series has sold more than 20 million books.
"They're not all tough gals or bitches," says Harris of her heroines, including telepathic waitress Sookie Stackhouse."They're a mixture of good and bad, strength and weakness. I try to write people who aren't black and white." Harris has sold more than 30 million books worldwide, with four titles topping The New York Timesbest-seller list, and her Stackhouse novels serve as the basis for the vampire series True Blood, HBO's highest-rated show.

"Sookie's a blue-collar heroine, and that resonates with people who are having economic troubles," says the Mississippi native and mother of three grown children who lives in Arkansas with her husband. As she bids farewell to Sookie and her supernatural friends — the upcoming 13th book, Dead Ever After, will be the series' last — Harris is readying her next project: her first graphic novel, Cemetery Girl, due in 2013.