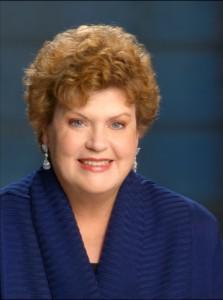 Charlaine Harris, the author of the Sookie Stackhouse series that inspired our favorite show, True Blood has reached a milestone.
Amazon.com announced that she has become the fourth author in the "Kindle Million Club," joining Stieg Larsson, James Patterson and Nora Roberts.
Charlaine Harris is the fourth author to sell over 1 million Kindle books, becoming the latest member.The Kindle Million Club recognizes authors whose books have sold over 1 million paid units in the Kindle Store (www.amazon.com/kindlestore).
"All Charlaine Harris' books, and in particular her 'Sookie Stackhouse' series, are favorites with our Kindle customers, and the great sales of the 11th book in this series, 'Dead Reckoning,' have helped push Harris past one million books sold," said David Naggar, Vice President, Kindle Content. "We're happy to welcome her to the Kindle Million Club."
"When Amazon first unveiled the Kindle three and a half years ago, I would never have expected to be one of the first handful of authors in the Kindle Million Club," said Charlaine Harris. "It's been an amazing few years for myself and the Kindle both, but even more so to have my books available to my readers in ways that just a few years ago would have seemed as fantastic as vampires coming out of the coffin."
Charlaine Harris is a New York Times bestselling author who has been writing for more than twenty years. Harris created the Sookie Stackhouse urban fantasy series about a telepathic waitress who works in a bar in the fictional northern Louisiana town of Bon Temps. The first of the Sookie Stackhouse books, "Dead Until Dark," won the Anthony Award for Best Paperback Mystery in 2001. The series, which now numbers eleven titles and is released internationally in 35 languages, was turned into the TV show "True Blood" in 2008 and currently airs on HBO. She is also the author of the acclaimed "Harper Connelly," "Aurora Teagarden" and "Lily Bard" mystery series.
Like all Kindle books, Harris's books are "Buy Once, Read Everywhere" — customers can purchase these books and read them on the third-generation Kindles that start at $114 with the new high-contrast Pearl e-ink display, as well on iPads, iPod touches, iPhones, Macs, PCs, BlackBerrys, Windows Phones and Android-based devices. Amazon's Whispersync technology syncs your place across devices, so you can pick up where you left off. With Kindle Worry-Free Archive, books you purchase from the Kindle Store are automatically backed up online in your Kindle library on Amazon, where they can be re-downloaded wirelessly for free, anytime.
The Vault congratulates Charlaine Harris on her success.
source: Amazon.com