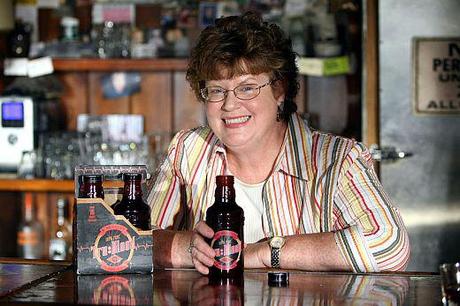 Charlaine Harris, author of the Southern Vampire Mysteries series on which HBO's True Blood is based, has accomplished another sales milestone.  It was announced on Wednesday that Harris has become the fourth author to sell 1 million Kindle ebooks.  Steig Larsson was the first, followed by James Patterson, Nora Roberts and now Harris.  She had this to say about this huge accomplishment:
"When Amazon first unveiled the Kindle three and a half years ago, I would never have expected to be one of the first handful of authors in the Kindle Million Club.  It's been an amazing few years for myself and the Kindle both, but even more so to have my books available to my readers in ways that just a few years ago would have seemed as fantastic as vampires coming out of the coffin."
What is interesting about the four authors on this exclusive list is that each of them writes a different type of book.  Larsson wrote mysteries, Patterson writes thrillers, Roberts writes romance and Harris writes urban fantasy. 
True Blood Fan Source would like to congratulate Charlaine Harris on this incredible accomplishment!
Source:  LATimes.com – Charlaine Harris Sells 1 Million Kindle Ebooks
Photo Credit: HBO, Inc.