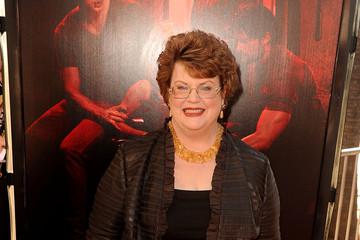 Hey Trubies if you are in the Orlando, FL area around March 1-4 you might want to get tickets for SleuthFest 2012.  Charlaine Harris the #1 New York Times bestselling author of the Sookie Stackhouse novels, that help create the popular HBO series, True Blood will be one of the guest of honor at this event.
SleuthFest 2012 is Florida's premier mystery writer's conference that is being held on March 1-4, 2012 at the Royal Plaza which is located in the Walt Disney World Resort in lake Buena Vista, Orlando, FL.
It is open to the public but if you are a MWA member you do get a reduced rate.  And to avoid getting even higher rates you might want to register before midnight on January 15, 2012.
$255 for MWA members ($275 thereafter)
$275 for non-members ($295 thereafter)
The 2012 Guests of Honor are: Charlaine Harris, Jeffery Deaver and Chris Gabenstein.
They are also doing a field trip to a gun range on Wednesday afternoon, a mystery dinner theatre on Friday night and on Saturday night a party at the House of Blues!
Source: Mystery Writers of America- Florida Chapter- "SleuthFest 2012″
Image Credit: Getty Images