The FX Network has a brand new show this summer called The Bridge. It is a remake of a Danish/Swedish tv series bout a serial killer plaguing the border of El Paso, TX, USA and  Juárez, Chihuahua, Mexico. It stars Diane Kruger as a Texas detective seemingly with some kind of Asperger's and Demian Bichir as her new over the border partner. It also stars Ted Levine, noted character actor, in a very awesome role as a paternal superior of Diane Kruger. It might not be as fun or "character actor-y" as his gruff and tough police Captain on Monk, but it still gets me thinking of all the awesome character actors who have found success and notoriety through the ever improving and evolving television landscape.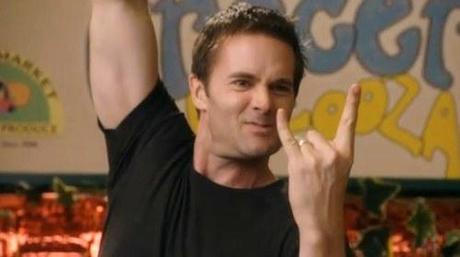 Rock on, Burt!
10. Garret Dillahunt – Raising Hope
One of the more recent character actors to emerge in the market, he has made a "name" for his face playing psycho henchman and laughable goons. His character actor pedigree is pretty good showing up in character actor friendly shows like Deadwood and John from Cinncinnti (both created by David Milch) as well as the adapted works of Cormac McCarthy (No Country for Old Men and The Road). Lately, he can be seen as Burt Chance, the lovably goofy father turned early grandfather on Fox's Raising Hope, their new go-to Tuesday night sitcom. He, along with his on-screen wife, Martha Plimpton, are probably the best part of the whole show.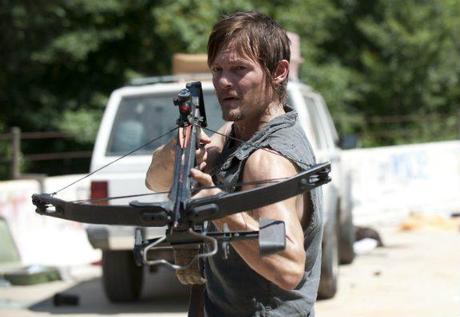 Never saw an animal and not said "Yum!"
9. Norman Reedus – The Walking Dead
Reedus is probably best known for being one of The Boondock Saints, a pair of Irish brothers on a mission from God playing vigilante in the city of Boston. He has shown up here and there playing creepy weirdos. It wasn't until his asshole charm and badass bravado as hillbilly hunter Daryl Dixon on AMC's juggernaut The Walking Dead that people really started taking notice. What started out as a guest starring role on the first season quickly turned into the show's most essential element.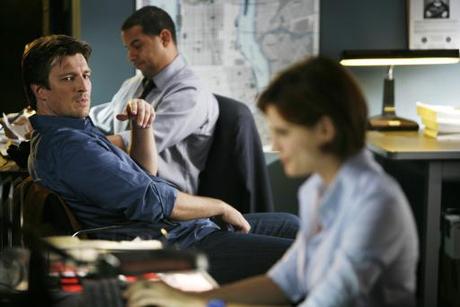 8. Nathan Fillion – Castle
Maybe calling Nathan Fillion a character actor might be a bit of a cheat. He is more like a leading man who can't seem to catch a break with each of his TV shows dying quick deaths and only catching breaks when it comes to his buddy, Joss Whedon. Well, after millions of Firefly fans prayed their hearts out, Nathan Fillion finally found success with one of ABC's most beloved current shows, Castle. As the title character, Fillion gets plenty of opportunities to sell his geek cred, flex his comedy muscles, and show off his dramatic chops. He is breathing life into what is basically a cop procedural with a romantically tense subplot.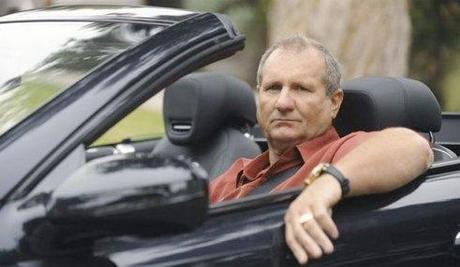 7. Ed O'Neill – Modern Family
Ed O'Neill might be one of the most underrated actors of all time, if only because his role as Al Bundy on the low rent but much beloved sitcom, Married with Children, is so recognizable that it has made many of his dramatic roles hard to sell because people can't help but laugh. It is a testament to O'Neill's character actor attitude which seems to turn every tough talking role into a smarmy lovable asshole. Modern Family, a mockumentary the likes of The Office, makes good use of this ability crafting a very stern but fair patriarch.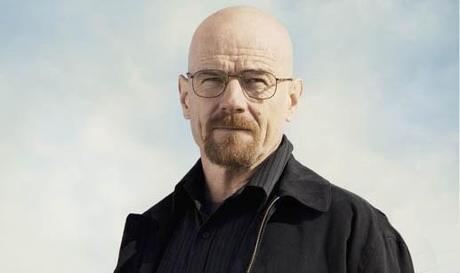 The one who knocks
6. Bryan Cranston – Breaking Bad
Cranston is best known for bouncing around sitcoms before landing Breaking Bad. He played a dentist friend of Jerry and the gang on Seinfeld, the goofy dad on Malcolm in the Middle, and an annoying neighbor of Kevin James on King of Queens. Now, he is starring in Argo, Total Recall, and Godzilla. They want him for major motion pictures. So not only is he knocking it out of the park on TV, in what I think is one of the finest performances on television, but he has dug himself out of character actor territory and is landing primo gigs.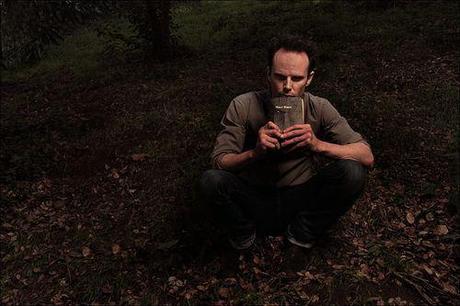 5. Walton Goggins – Justified
Honestly, I think I have sung this guy's praises pretty in depth here so check that out.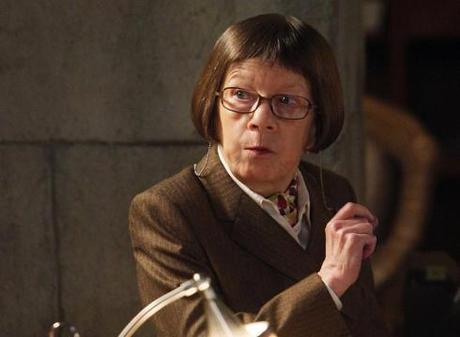 4. Linda Hunt – NCIS: LA
CBS is currently the king of television it seems. They make broad procedurals and even broader comedies. Among those procedurals is NCIS, a franchise not unlike CSI or Law and Order. NCIS is about a special branch of the navy that investigates crimes involving naval officers. On the Los Angeles based spin off, the department is managed by a small statured female officer played by Linda Hunt. Her voice might be more famous than her face at this point. Most people will recognize her as the voice of the narrator in the God of War video game franchise.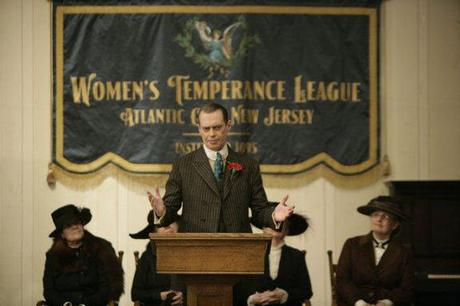 3. Steve Buscemi – Boardwalk Empire
You know, the guy with the googly eyes and the funky teeth. He plays the jerk gangster in these movies, and the hapless guy in these movies. He has been a regular of Quentin Tarantino and The Coen brothers. Adam Sandler has no end of goofy one off characters for him to show up as. As a constant second banana, it is awesome to see him get a lead role, one of attitude and power and authority, like Nucky Thompson on HBO's Boardwalk Empire.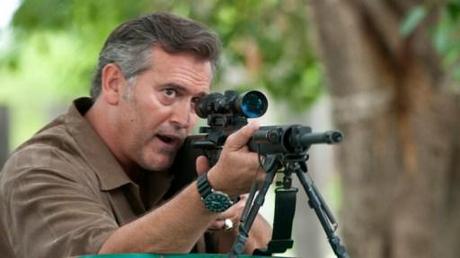 Chuck Finley for life!
2. Bruce Campbell – Burn Notice
Every horror geek loves this guy because of the Evil Dead series. Ash is one of the most memorable characters of all time. Seriously. He very sadly never reached that same height again, except for maybe Bubba Ho-Tep. Then Burn Notice came along. The fact that he was in it playing a sizable role was the only reason I started watching the show (which is mostly a great show too!). His role was an aging, chubby, borderline alcoholic ex-Navy Seal with some history with the main character, a blacklisted CIA spy. It is currently on its final season, and the kind of material they are giving to Sam Axe (badass character name, right?) is top notch. Hopefully, someone has the foresight to give him another job when this is all done.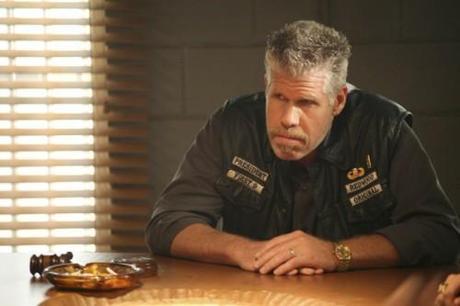 1. Ron Perlman – Sons of Anarchy
Charlie Hunnam is undeniably the protagonist of this Hamet on motorcycles tv series, but make no mistake, this is Ron Perlman's show He owns every scene he is in. He has a leg up on every character. He has his greasy mitts over every plotline. Before this, Perlman was mostly a utility player showing up where ever they needed him and seemingly happy to do so. No role was too small for him. Just recently he reprised his role as Slade Wilson for the DC animated movie Justice League: The Flashpoint Paradox. He had about 2 lines.