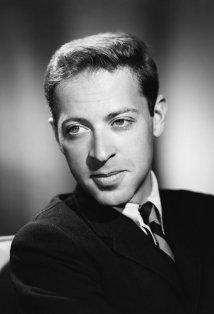 Steve Franken, 80, a veteran character actor whose long career included playing the spoiled young millionaire Chatsworth Osborne Jr. on the popular situation comedy "The Many Loves of Dobie Gillis" in the early 1960s, has died. He was 80. Franken died last Friday in Canoga Park, CA.
Franken appeared in scores of TV shows and movies over a 50 year career. These included "The Party," "The Americanization of Emily," "The Missouri Breaks" and the Jerry Lewis comedies "Which Way to the Front?" and "Hardly Working."
For many TV fans, especially old guys like me,  Franken is best remembered as Chatsworth Osborne Jr. on "The Many Loves of Dobie Gillis." The series, which aired on CBS from 1959 to 1963, starred Dwayne Hickman in the title role of the girl-crazy grocer's son, whose beatnik friend, Maynard G. Krebs, was played by Bob Denver. Franken joined the series in 1960, replacing the young actor who had played Milton Armitage, the show's original rich kid: Warren Beatty.
When Hickman appeared at an autograph show with Franken a few years ago, he said:
"Steve told me people were still coming up to him on the street asking for his autograph and calling him Chatsworth."
Franken, however was a serious actor who worked up to this past year.
Here is Franken playing the drunken waiter in the Peter Sellers comedy, "The Party," from 1968: