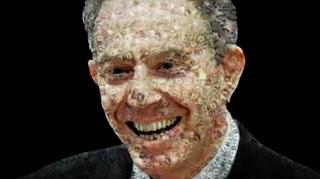 Channel 4's Dispatches, god bless them, ventures into the middle east in search of 'dirt' on ex-UK prime minister Tony Blair, middle east peace envoy and JP Morgan middle east corporate deal maker.
In recent light of nearly 3,000 redundancies at BAE Systems who were implicated in the Saudi bribe probe and played a major role in the no-fly-zone over Libya, Dispatches explores the (obvious) possibility that Iraq-invader Blair's pro-USA pro-Israeli dual role in the middle east constitutes a CONFLICT OF INTEREST.
Channel 4 - Dispatches - The Wonderful World of Tony Blair <<- click to watch.