I've drawn the conclusion my hair color has become my armor.
When I was working in newsrooms I used jewelry and shoes to carve out my little "happy place".
It was tricky though, earrings got in the way of phone interviews, armloads of bangles were just annoying when thumping out words on a keyboard, while rings were a distraction.
So I wore a jumble of big necklaces, most of my brooch collection and some fairly wild shoes each day.
The accessories also doubled as instant ice-breakers during interviews and I have them to thank for scoring stories because the subject was so surprised by my presentation, all they could do was just start talking.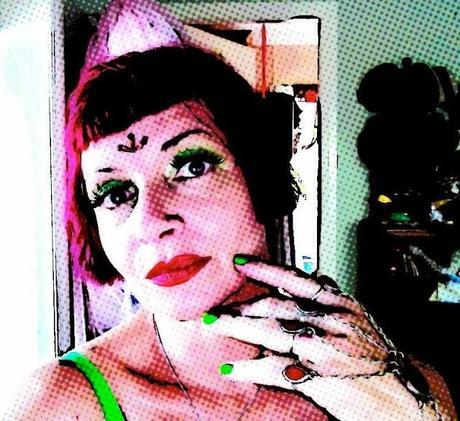 No longer churning out news stories, I've experimented with other ways to protect myself from copping a beating with the greige stick and in the past six months my hair has been peroxide blond, neon pink and violet.
On Sunday morning I woke up and decided I needed to be a 1920s vamp so now, Manic Panic's Vampire Red adorns my crown.
Oh and I gave myself a rather radical haircut.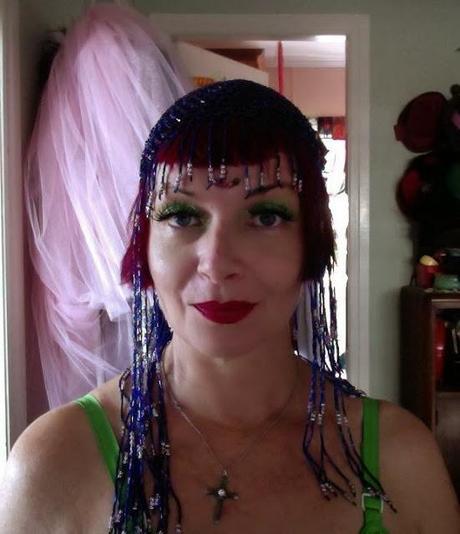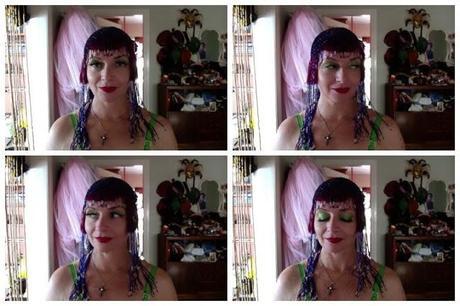 Gosh I really must go, there's a bus to Hollywood leaving in ten minutes, I have a meeting with Mr De Mille.
Here are a few pics from the past fortnight.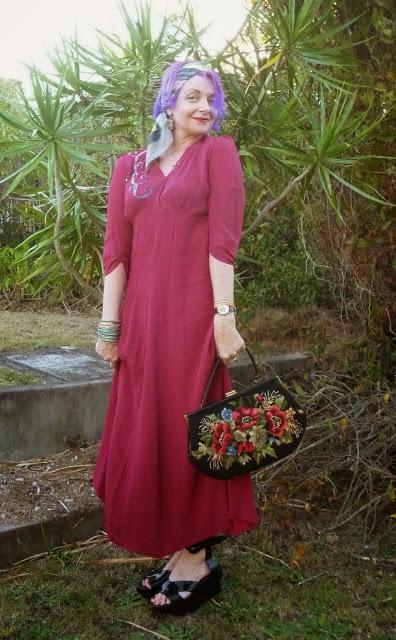 My toned down house-hunting look a couple of weeks ago.
1940s rayon frock - gift from hornacious Helga
1950s handbag - gift from my big sister
Bangles and silk scarf - op shops
VW Melissa shoes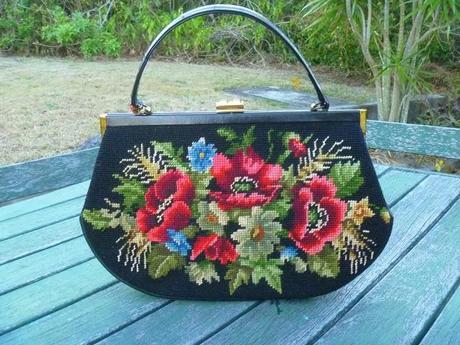 I think my purple hair, Troll earrings from dumpster-diving Tamera and cat-ear headband may have helped allay pre-show jitters for the wee lassies at The Stylist's ballet matinee performance.
She danced like a floating feather and I really enjoyed being a dressing room mama for a day.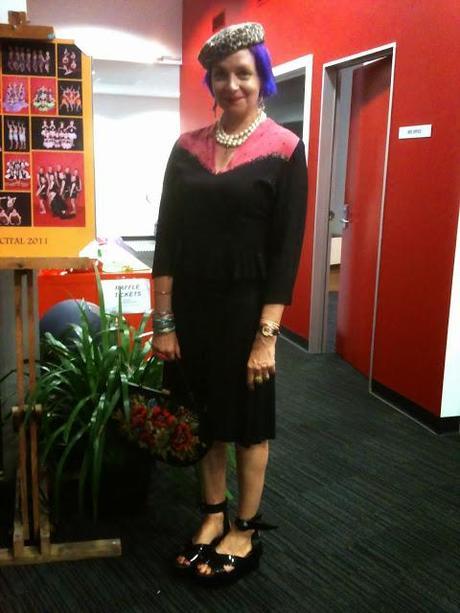 Another 1940s rayon frock with VW Melissa's and tapestry handbag, this time for the evening performance of The Stylist's ballet recital.
Three hours later I only just made it out of the car in time to have a "talk to god" on the front lawn.
I was incredibly dehydrated from working behind the scenes at the matinee and had developed a headache equal to a shovel whacked into the back of my head.
Fun!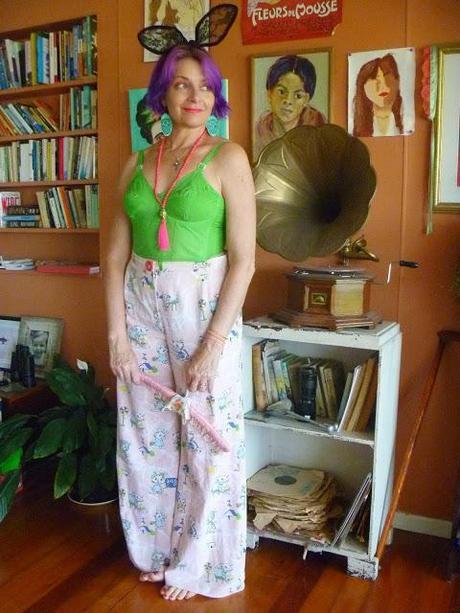 A few days later I was back on my feet and snapping pics for some eBay sales.
It felt like work so I needed to dress for the job.
I fancied a bit of Manic Panic's pink glitter eyeshadow and Hot, Hot, Hot lippie, which beautiful Suzanne sent to me.
DIY green-dyed 1950s bra and 70s flares, plus rabbit ears and I'm sure the Meals on Wheels bloke nearly dropped his basket-load when he rapped at the front door to be confronted with this sight.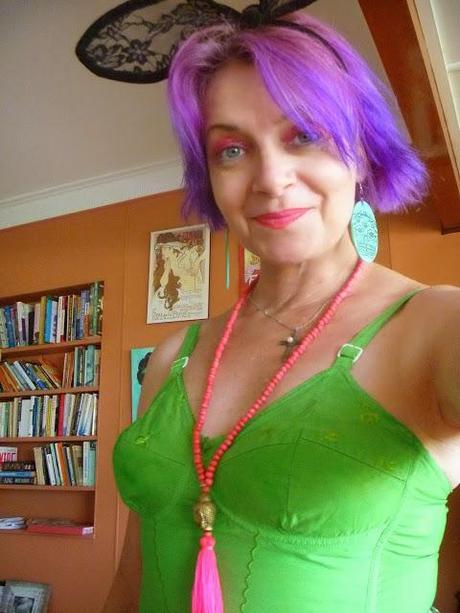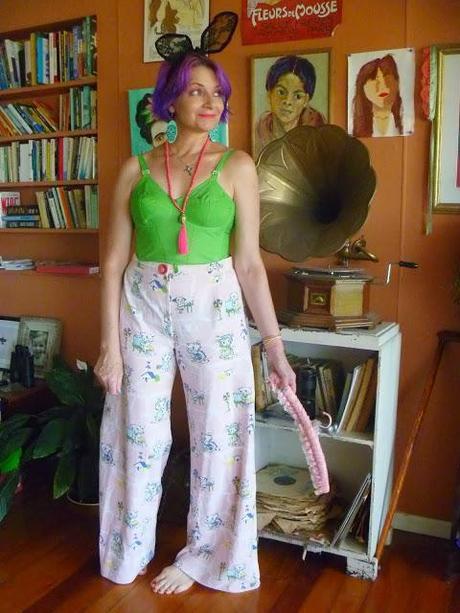 Happy days chickadees!
Baci,
Desiree x