FirstLadyB| Multicultural Christian Entertainment Site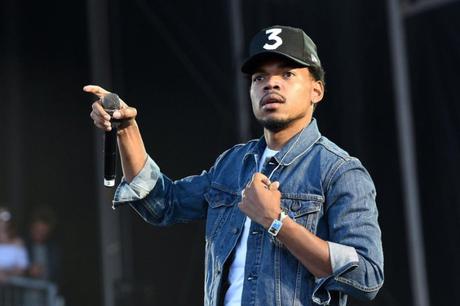 Chance The Rapper will address the 200 graduates of Dillard University at their 82nd commencement ceremony on Saturday, May 12th.
Dillard,  President Dr. Walter M. Kimbrough says Chance the Rapper, whose real name is Chancelor Bennett, is part of a new wave of artists who can openly talk about faith while being in hip hop, balancing the secular and the sacred. In 2017, the 24-year-old's independent project "Coloring Book" became the first streaming-only album to be nominated and win a Grammy.
In an interview with Teen Vogue about the success of Coloring Book, Chance recalled one of his biggest fears with making the album.
"One of my biggest fears with 'Coloring Book' was that it would be labeled," he said in the interview. "I hate labels. I never sought out for people to recognize it as a gospel album. I don't make Christian rap, but I am a Christian rapper. When I was going out and trying to fully give glory to God, in my setting, I feared that people would be dismissive of it, like, 'This is Christian rap, I'm not trying to hear it.'"
But that wasn't the case, he said. Instead, people were very accepting of his work, regardless of their religious affiliations. It made them think, he said.
Kimbrough, who's known as the Hip-Hop Prez, teaches a class on ethics and hip hop and has sought Bennett to appear on campus for two years.