FirstLadyB | B Inspired By Entertainment News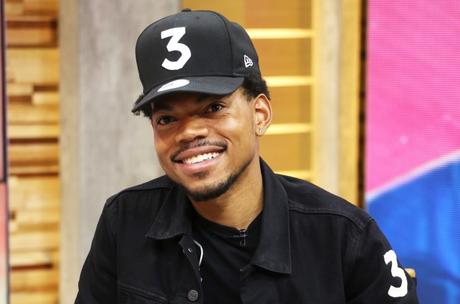 Chance The Rapper love the kids!!!
On Monday during his monthly "Open Mike" event celebrating graduates, Chance surprised students with a performance from Donald Glover.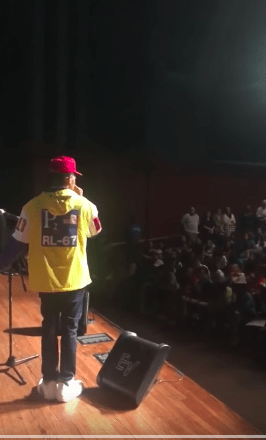 "My next guest needs no introduction," Chance said before the opening bars of "This Is America" starts to play and students rush out of their seats. Glover aka Childish Gambino then comes out to perform the song.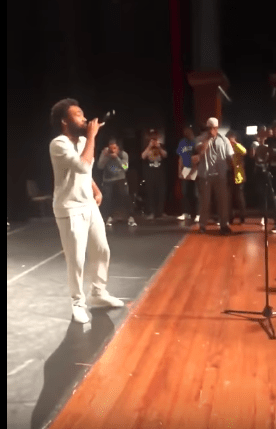 Chicago Hip Hop artist, and poet Malcolm Lincoln aka Black Power ranger captured the moment.
thank you @donaldglover for coming to our 30th @socialworks_chi @OpenMikeChicago !!! thank you @chancetherapper for leveraging your celebrity for the youth of Chicago in moments like these. thank you @chipublib @YOUmediaChicago !!! pic.twitter.com/sCMyPVRyF0

— BLACK POWER ranger (@MalcolmLondon) June 12, 2018
Chance, Malcolm and a group of their friends started "Open Mike" over three years ago after losing a mentor whom they all shared.  Brother Mike Hawkins was a mentor on the
Chicago
Hip Hop scene, who passed away in 2014. Trending Now
Chance The Rapper Surprised Youth At "Open Mike" With Donald Glover
LeBron James HBO Sports Documentary "Student Athlete" Premiering In Oct.
We're The Campbells Red Carpet Premiere Screening [PICS!]
Olympian Bode Miller 19 Mo. Old Daughter Drowns In Pool Accident
MERGING FAITH WITH POP CULTURE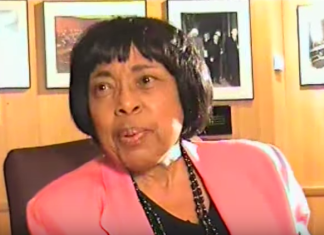 Trending News
Dorothy Cotton Civil Rights Pioneer Has Died, She Was 88
FirstLadyB

-
June 11, 2018
0 Dorothy Cotton the civil rights leader who worked closely with Martin Luther King died Sunday afternoon at the Kendal Ithaca retirement community in New York

IHOP: The Reason They Flipped The "P" Into A "B"
June 11, 2018

[WATCH] Parkland Students Perform "Seasons Of Love" At Tony Awards
June 11, 2018

Donald Trump & Kim Jong Un Arrive In Singapore For Historic...
June 10, 2018

Kamiyah Mobley Kidnapper Gloria Williams Gets 18 Years In Prison
June 9, 2018
CHRISTIAN/ GOSPEL MUSIC
All
Celebrity News
Christian News
Movies
Music
Royal Family News
Trending News
TV
Videos
More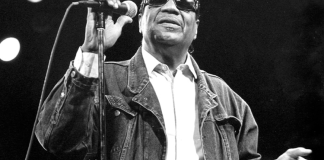 Music
Clarence Fountain Blind Boys of Alabama Founding Member, Dead at 88
FirstLadyB

-
June 11, 2018
0 Clarence Fountain founding member of the Blind Boys of Alabama has died, he was 88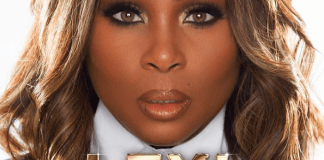 Music
Gospel Singer Lexi Releases New CD "Just Listen"
FirstLadyB

-
June 10, 2018
0 Gospel singer Lexi has released her highly anticipated new album "Just Listen"

MercyMe Surprised With Triple Platinum Plaques On Fox & Friends
June 8, 2018

LeAndria Johnson Releases Video For Hit Single 'Better Days'
June 8, 2018

Prince Cover Of The Caravans "Mary Don't You Weep" Released
June 7, 2018

Kurt Carr Live Recording Father's Day Weekend in Houston, Texas
June 6, 2018
CHRISTIAN ENTERTAINMENT NEWS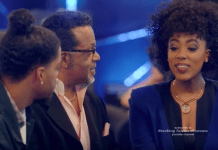 Christian News
Carlton Pearson Daughter Majeste Pearson Contestant On 'The Four' Season 2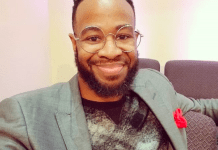 Christian News
Gospel Singer DeWayne Woods Opens Up About Battling Suicidal Thoughts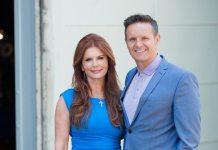 Christian News
MOVIE NEWS: Netflix Religious Drama 'Messiah' Adds More To Cast