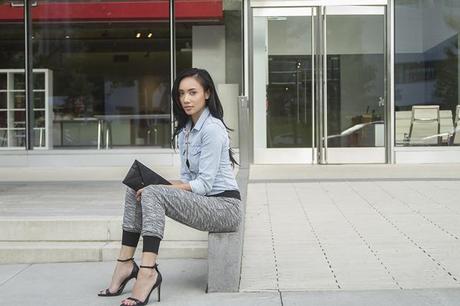 Every season I find it important to budget a reasonable amount of money to add "must-have items" to my wardrobe. So, a few of my fall essentials this year is a fitted chambray shirt, a faux leather skirt, and a great off-color or mixed texture jacket (burgundy or boucle). I found my chambray shirt at H&M for under thirty dollars which leaves more spending money to splurge on my other closet essentials. Hello….Rick Owens biker jacket….
I wanted to show two ways to wear your chambray–dressed down for the weekend or dressed up for a girl's night out or even to work with the addition of a blazer or sweater.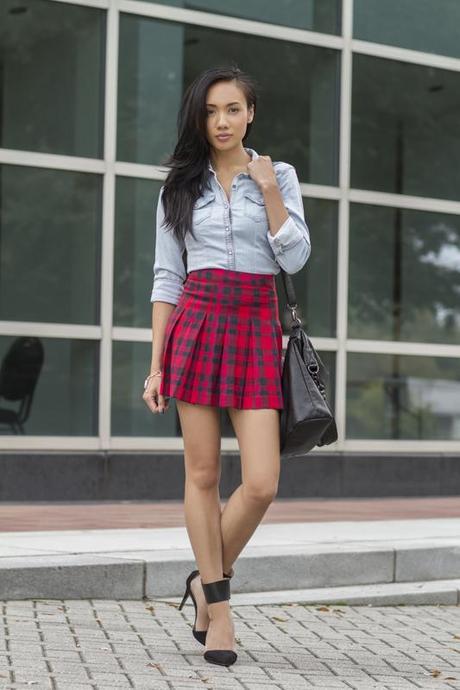 Shoes | Zara
I'm a big believer in shoes. Beautiful shoes. Shoes always sets the mood for me when I pull together a look. You add heels and viola you transform a look into feminine glam or add biker boots and you are rocking instant tough girl comfort.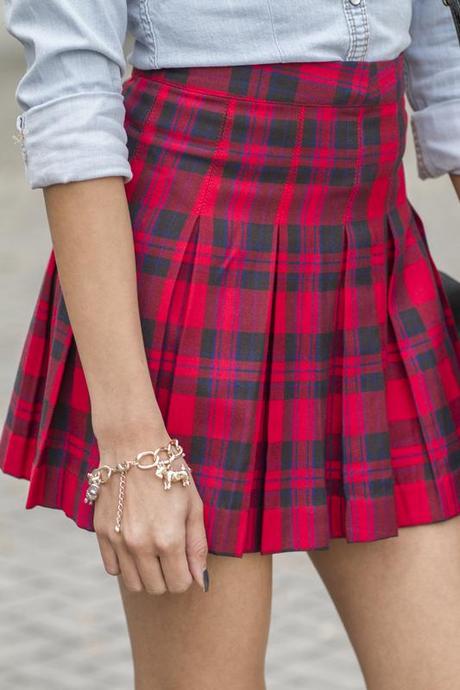 Plaid Skirt | H&M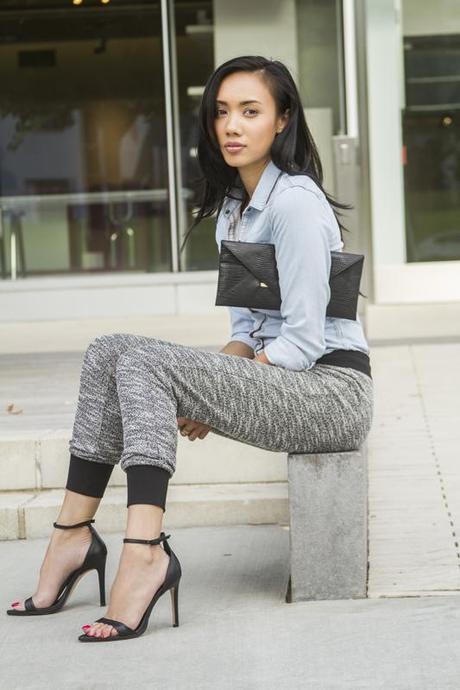 Joggers | Nordstrom