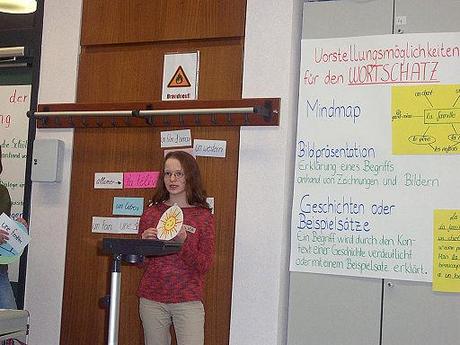 Image By Jean-Pol Martin via Wikipedia
Allowing youngsters and even professionals alike have always been encouraged by this blog to pursue foreign language learning. We've been detailing for various times already the several advantages and benefits learners can achieve once they go to foreign language schools.Of course, some of you people were compelled to do so out of need and interest to name some reasons, and we are personally glad you chose such decision.
Yet, the latest update posted in Global Strategies revealed how foreign language learning is seemingly declining as of this moment.
According to the post, there were at least four in 10 18-to-24-year-olds in the United States claim to speak a foreign language fluently, and 14 percent of Americans as a whole know conversational Spanish. "Unfortunately, chances are that those numbers will go down rather than up in the future. The percentage of U.S. elementary and middle schools offering foreign- language instruction fell between 1997 and 2008 — from 75 percent to 58 percent in the case of middle schools, according to the Center for Applied Linguistics."
What's more to come is that the number of languages offer also declined. During the late 90's, French used to be offered at nearly half of U.S. middle schools, but now it was now offered less than a quarter 11 years later.
So what's your say about this? Do you consider this good or not-so good news? Shouldn't the number be increasing nowadays when in fact, the world has become more global? Or in relation to the level of globalization we are currently embracing now, are we becoming more influenced with the universal language so we don't get to learn foreign languages in languages school anymore as an option?
We are looking forward for your respond towards this particular issue. Feel free to comment your point of view.