Who knew that adult coloring books are kicking knitting to the curb as the latest relaxation tool. And when you color in mandalas and symbols with your favorite chakra colors, you're in a meditative mode that also helps balance your chakras. Here's a preview from my upcoming CHAKRA COLORING BOOK, and a contest to go along with it too.
Coloring is a wonderful stress buster, a meditative art that quiets your busy mind and lets you express your creativity at the same time. It provides mindful calm as you rediscover the simple relaxation and joy of coloring!
And when you put your focus on the colors of the chakras, the stress affecting your chakra energy is released and you can move into balance. What color(s) are you most drawn to?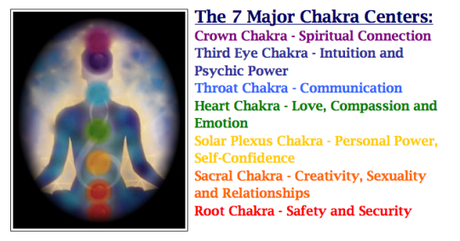 CHAKRA COLORING CONTEST
Print out the drawing below, then use the colors of the rainbow to color the Hindu chakra symbols and all the line art surrounding them. Feel free to add your own doodles. Take a photo of your finished drawing or scan and email it to [email protected] or post it to my Facebook page by August 15th. You'll automatically be entered into a drawing to win a free copy of my book, Chakra Secrets, and a special, antique piece of Chakra crystal jewelry. (To enter, you must be 18 years or older and live in the United States.)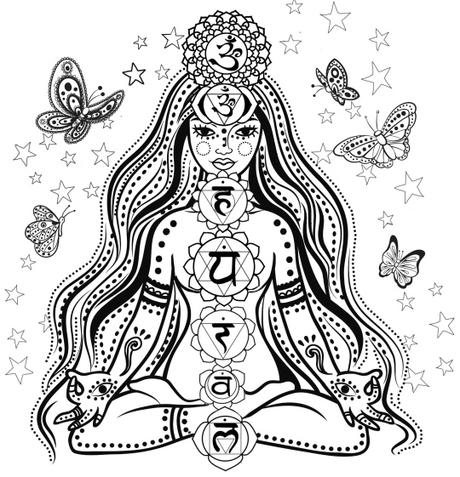 In addition to relieving stress, want to know another benefit of taking your colored pencils, crayons or fine tip markers and filling in the line drawing? When you look at your major color choices, they'll reflect the colors of the chakras you most need to nurture.
Namaste!
Becca Chopra, author of The Chakra Diaries, Chakra Secrets, Balance Your Chakras-Balance Your Life, and The Chakra Energy Diet