Using different spice mixes in baking gives the baked goods different taste and feel. So by changing the spices used in a base recipe, you can make recipes appropriate for any season. For example use pumpkin pie spice in this pound cake and you have a perfect fall cake. Or use just one spice that you really like, may be cinnamon and cardamom for another tasty twist to the basic pound cake.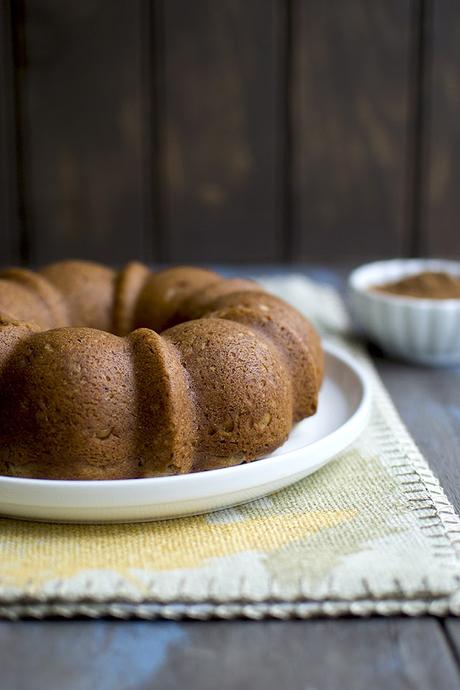 This Chai spiced pound cake recipe is from King Arthur flour catalog. The cake is perfectly tender and mimics the flavor of a cup of chai. I can never understood what 'Chai-Tea' means. It is on almost all of the bakery, coffee-shop and juice bar menus. I want to tell them that Chai and tea are synonymous and it makes no sense saying tea-tea. Well I guess it's gourmet or fancy way of saying tea.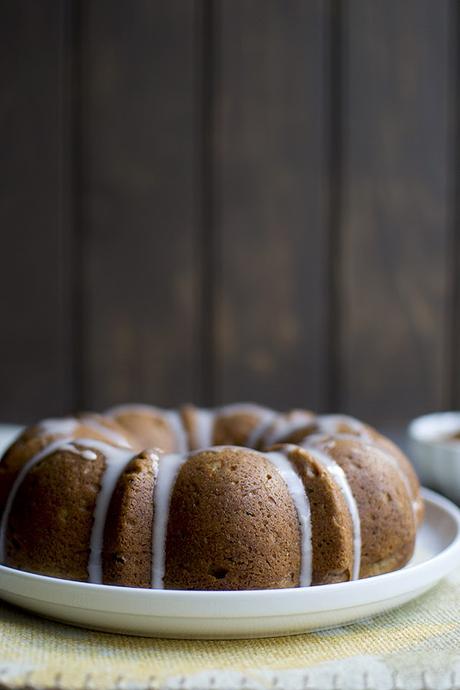 Anyway coming back to the 'Chai' spiced cake. Just like the Chai-tea, I wasn't really sure what the buzz was around chai spice. I used this recipe to make a batch of chai spice and I have to say it sure has the flavors of our tea, not the actual tea part but the taste that the spices impart to tea (if that makes any sense).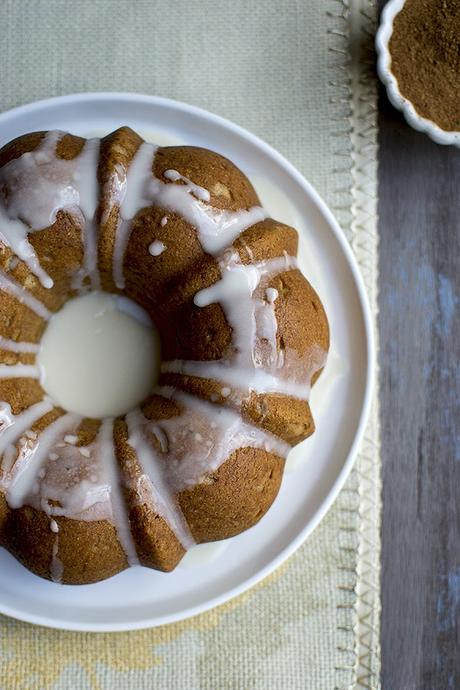 I halved the original recipe and made the cake in a 6-cup bundt pan. I reduced the amount of butter and used egg replacer instead of the egg. Cake turned out spicy, moist and delicious. It is a yummy addition to any tea time treat.
Recipe from King Arthur flour catalog
:
Chai Spiced Pound Cake
Ingredients
:
6tbsp

Unsalted Butter, softened

½cup

Light brown Sugar, packed

2tbsp

Honey

1

Large Egg (or use 1tbsp egg replacer whisked with 3tbsp water)

½tsp

Baking powder

⅛tsp

Baking soda

½tsp

Salt

1½tbsp

Chai Spice** (I made my own using this recipe)

1cup

All purpose flour

½cup

Sour Cream (I used low fat)

1tsp

Vanilla Extract
Method
:
Preheat oven to 350° and lightly grease a 6cup bundt cake pan with cooking spray.
In a large mixing bowl, beat the butter, brown sugar and honey until light and fluffy. Add the egg (or egg replacer mixture) and beat until well combined.
Stir in the baking powder, baking soda, salt and chai spice.
Add half the flour, followed by the sour cream and vanilla and finally the remaining flour. Mix well until just combined, scraping the sides and the bottom of the bowl.
Scoop the batter into the prepared pan and bake for 35~40 minutes or until a cake tester or toothpick inserted into the center of the cake comes out clean.
Remove cake from the oven and cool in the pan for 15 minutes before turning it out onto a rack to finish cooling. Cool completely before slicing.
**If you are not a fan of Chai Spice, then simply add your favorite spices, like cinnamon, cardamom or pumpkin pie spice to make your own version of the cake.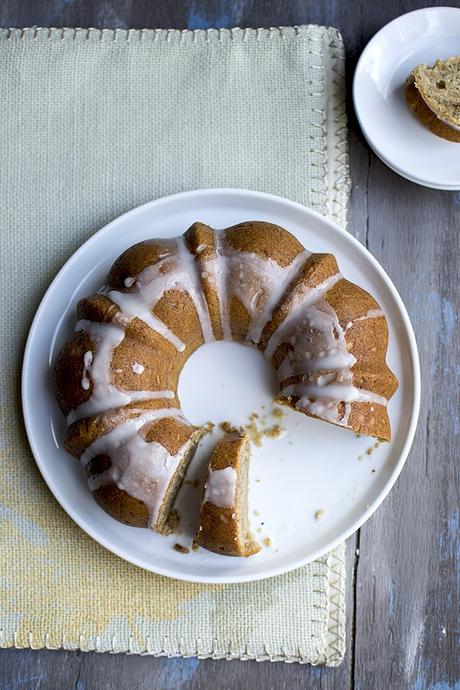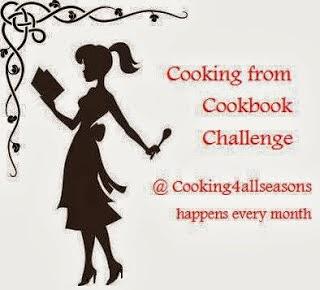 Also linking this to Valli's '
Cooking from Cookbook Challenge: April -- Week 1'.