CERVICAL CANCER PREVENTION WEEK 19-25 January 2014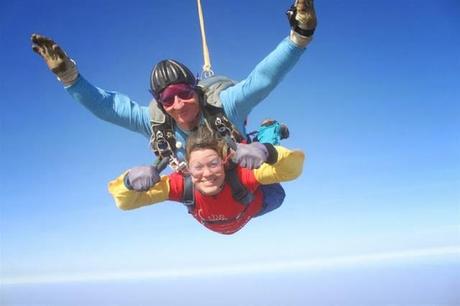 Yes, PREVENTION WEEK! Cervical cancer can be prevented.
Jacqui Egan, from Buckinghamshire bravely shares her personal story to encourage all women to stay safe from cervical cancer.
Cervical screening saves 5,000 lives every year in the UK and yet over 20% of women invited fail to attend. If you miss your smear test, your children may miss you!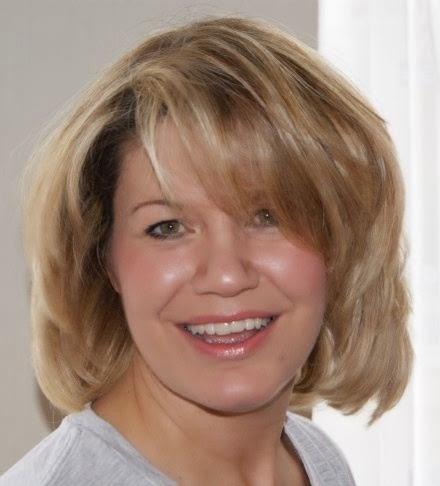 "This is me two summers ago, simply celebrating being alive!
I was one of those women who think it will never happen to me. I'd received the invitation to cervical screening and, full of good intentions; put it to one side for later – much later!
Nausea, Sickness, Dizziness, Diarrhoea with a good measure of loneliness and utter despair thrown in. Well I certainly didn't anticipate any of that when I was given the news on Monday 16 August 2010 that I had cervical cancer. And why? Because I had missed one screening. Now, what were my reasons? – ah yes – too busy, didn't like having them done, oh and embarrassment!
In April 2010 I went to my GP because my periods were becoming longer, I had a little bloatiness and bit of back ache. I was sent for an ultrasound as well as having a cervical screening. The scan showed that the lining of my womb was enlarging instead of shrinking, together with the fact my screening results showed abnormalities. Strangely my consultant called me a few days later and said that he had been thinking about me and had a proposal for me to consider. I was a busy mother of three, working full time and I needed to be fit and well. He said that in his opinion once downstairs starts playing up, get it sorted!! I totally agreed – no periods – bliss!! Oh and by the way that operation will take place in the next few days. No way, I shouted, I have end of year targets to meet for July, sorry no can do, but I do have a slot in August. We believed there was nothing to be concerned about so the date was set.
On Monday 9 August 2010 I had a hysterectomy and was back home 4 days later with my staples to be removed on the following Monday at my local GP's. That morning I got a call from my consultant to say not to worry about going to my GP, I was to come straight to him, he would remove them. He would wait for me. Now that's what I call service I said to myself. That's what you get for going private! Little did I know that by the time he finished he would give me the news that was to change my life. MRS EGAN YOU HAVE CANCER.
I can't really describe how I felt – I know I cried then went onto autopilot. I can remember my husband saying don't say anything to the kids we have to work this one out! What did that mean? – WORK WHAT OUT?
They told me the cancer was very high up the cervical canal, totally unexpected (how many times did I hear that phrase over the coming weeks). I heard the words – chemo radiotherapy, brachytherapy – well that was just the beginning scans, blood tests, medical terminology, and yes back to the beginning, sickness, nausea, dizziness and diarrhoea. As my chemo nurse summoned it up 'Mrs Egan you have been cut, poisoned and burnt'
I did have a selfish blip half way through but then looked around the ward and saw others who were in a worse position than me. So I made it my mission that every time I had chemo I would have a smile on my face, be chirpy and keep the spirits up of those around me. I would go home and ensure my children saw the same. My 10 year old daughter took control and looked after her little sister who was only 18 months old. She would bathe her, dress her, and feed her when I couldn't. My son took it the worst, he was and still is a sensitive lad. He didn't want to go to school in case I wasn't there when he got back. He still worries when I get a cold or am feeling unwell. I can see the questioning in his eyes and I don't know what I can do to reassure him. It's so hard!
You see even when you finish your treatment and are in remission, your life is never quite the same again. Having a weakened immune system you pick up all sorts of bugs and illnesses; not forgetting the symptoms you have which cause you to go back for CT scans, blood tests, swabs – never really knowing.
Now I understand the phrase 'Living with cancer'
I have changed my life for the better. I have a happy content family/work balance, but also I allow 'me' time. I even eat white bread instead of brown. I grab all opportunities that come my way living each day fully and remembering to tell loved ones how much they mean. Knowing that from now on I have no regrets – the last one almost cost me my life!
Now I've turned this experience into a positive. I get strength from knowing that I can help other women to stay safe. So I push myself to do some crazy challenges to make others sit up and listen, and also to raise money for research. It started with sky diving (never again), then last year I snow walked for 6 days along the Pyrennees in blizzard conditions, on New Years Day I went swimming in the sea and this summer I'll be doing the Zambezi white water challenge. I have a lot to celebrate.
I would like to take this opportunity of thanking the Eve appeal for all their continuous hard work into raising money for the research into gynaecological cancers. For someone like me it's good to know that there is someone on our side fighting our corner for a cure.
Thank you"
"Almost all cases of cervical cancer can be prevented by screening and HPV vaccination." Says Robert Marsh, CEO of The Eve Appeal "The earlier cervical cancer is diagnosed, the better the outcome will be. Screening is free and can save your life so please, please pick up the phone as soon as that letter drops through the letterbox."
To reduce your risk of developing cervical cancer:
Go for screening when invited
Have the HPV vaccine if you are offered it
If you smoke, try to stop
Use a condom to reduce your risk of HPV and other sexually transmitted infections.
You can have more info about Cervical Cancer through the links I inserted below 
http://www.nhs.uk/Conditions/Cancer-of-the-cervix/Pages/Introduction.aspxhttp://www.cancerresearchuk.org/cancer-help/type/cervical-cancer/http://www.patient.co.uk/health/Cancer-of-the-Cervix.htm
You can donate through this link http://www.eveappeal.org.uk/