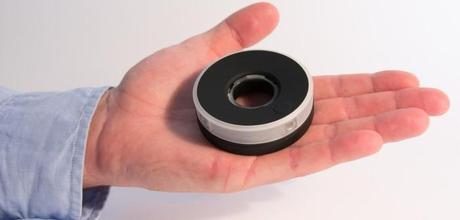 CENTR Camera Creates 360° 4K Footage In Real Time
0
GoPro should watch its back! There's a new kid in town.  The team of former Apple employees introduced a compact camera CENTR, which allows you to capture 360°  panoramic video, in real time.
In past years we have seen few devices that are supposed to help you catch 360° photos and videos (such as Panono). But, nothing seems to be as awesome and unique as the new CENTR camera. This compact but powerful device lets you shoot 360-degree videos at up to 60 frames per second, in real time. It combines smartphone hardware and imaging software that lets users capture everything happening around them at once.
CENTR is the first 4K resolution panoramic camera that allows you to capture your whole experience. Red Bull, FOX Sports, National Geographic, and the US Army are already using it. -Team behind CENTR Camera
To record a video with a 360-degree view, CENTR uses four 5-megapixel cameras. The resulting image is automatically stored and later can be played in a special player, available on computers, smartphones and tablets. Player allows you to move around the video by simply moving your mouse around. Which of course, you can try on GoodMood, just scroll down and follow the instructions.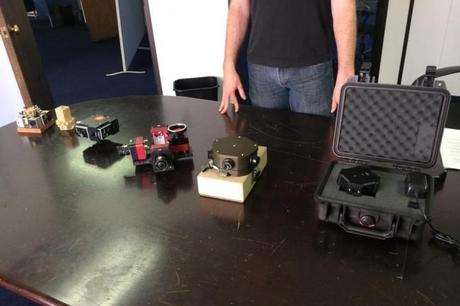 Prototypes that led to the CENTR camera. Image credits: CENTR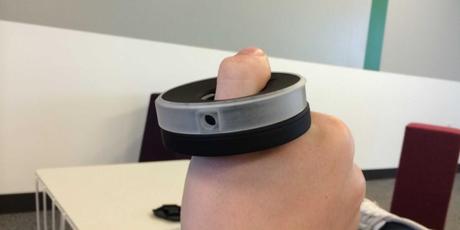 How you should hold the camera. Image credits: Business Insider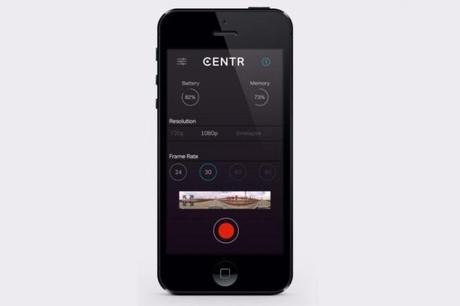 You can control the camera through your phone. Image credits: CENTR
Source:
CENTR Camera