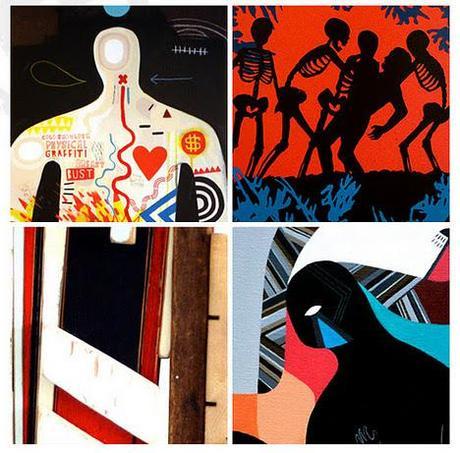 Cement Gallery present their Winter round up - with a focus on the more abstract, graphic artists under their banner. All four artists blend a range of materials in their work and this show brings you their most recent, graphic pieces - each in their own unique style.
Opening at the East Gallery on Brick Lane on the 23rd November, the exhibition will feature new works from David Shillinglaw, Eelus, Olivier Vrancken & Mark McClure.
Opening Night: Wednesday 23rd November, 6.00pm - 10.00pm
The show willthen run from the 24th November - 29th November 2011. 11am - 7pm daily.
East Gallery - 214 Brick Lane - London - E1 6SA