Mandy Moore & Shane West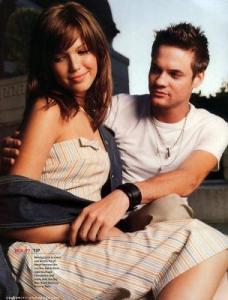 Photo Courtesy: tattooguccimessi.blogspot.com
If you have seen "A Walk to Remember," then you will agree with me on this one. If you are unable to see eye to eye with me, I have one sentence to offer you before your departure…"That ain't right."
I will offer those disbelievers a clip from the movie…if that doesn't change your mind, I can't save you.
These two lovebirds also filmed a music video to go along with their box office smash – p.s. "A Walk to Remember" made over $47 million!
The music video was for Mandy's song "Cry," which I believe is based on Shane and Mandy's true love story. In it we see Shane West leaving the theater after watching AWTR for the 4,857,485 (approximately) time with a distraught look on his face.
After watching AWTR, Shane then heads to his castle to watch home movies (the PG ones) of him and Mandy. They look so in love. Then the video gets a little weird…when Shane looks into his handy-dandy telescope, Mandy Moore is inside. Besides that, this video is screaming to Mandy and Shane…it's saying, "stop being damn fools and make babies together!"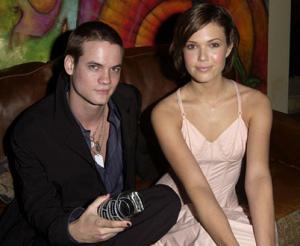 Photo Courtesy: tvguide.com
So, there was a wrench thrown into my Operation: Mandy & Shane plan. Mandy Moore decided that she should marry…a different dude! I know, take a minute to catch your breath.
In March of 2009, Mandy married Ryan Adams (not Bryan Adams) in Savannah, Georgia. Many were kind of shocked…this was a little out of the blue. It's clear that Mandy likes the bad boy types…but why not Shane? He's running all over town, seen with different women and different flings. If loving Mandy is wrong, he obviously doesn't want to be right.
First date location: I envision Shane renting out a movie theatre and playing AWTR to revive/jumpstart their love.
Mandy says it best: "It lasted forever and ended so soon…yea." Shane did you hear that? It's a cry for help! Swoop in and get your lady.