On a previous Facebook poll, we asked you what your favorite jewel tone was, and many of you answered emerald—and it looks like the fashion world couldn't agree more! If you recall at the Golden Globes this year, stars like Angelina Jolie, Mila Kunis and Elisabeth Moss stole the red carpet with their green numbers.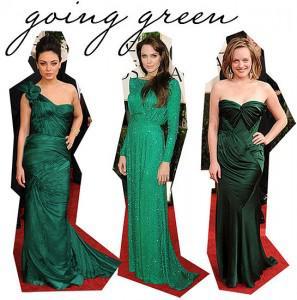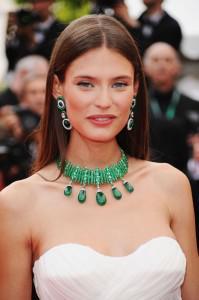 Fast forward a few months and at the Cannes Festival, you saw the color emerge once again with stars like Uma Thurman and Bianca Balti (above, right)  decked out in emerald jewelry. Well, we can all agree that the color is a big fashion trend for spring/summer and it's here to stay! Michael Kors, Prada and Jil Sander is smitten by the color as well, proven in their spring collection. I happened to find Leighton Meester beautifully flaunting Jil Sander's long emerald skirt on the March cover of L'Officiel Lithuania magazine! With her slicked back hair and long, flowy skirt Leighton is anything but Blair (see below).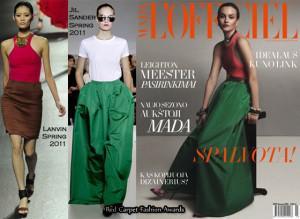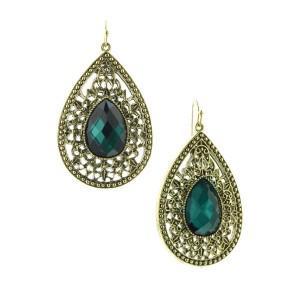 Of course, we can't end this post without giving you some emerald jewelry suggestions from 1928! Our new Dionysis Collection is out, but you'd might as well call it Emerald City with all the color love. Earthy, riveting and royal, emerald is the new favorite—so what are you waiting for?