Ne-Yo baby #2…huh?!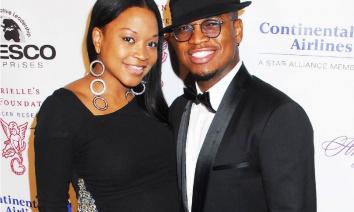 Photo Courtesy: hellobeautiful.com
Woah…hold the phone! I have been blindsided by the news of Ne-Yo having not one, but two children. I feel betrayed, Ne-Yo!
This news has propelled me to dig deeper into this fedora-wearing gentleman's life. Get ready for another mind blow…Ne-Yo is not the name listed on his birth certificate! I'll give you have a minute to deal with this.
Okay, apparently Ne-Yo's name is actually Shaffer Chimere Smith, Jr. and he's from Arkansas. Was anyone else picturing him to be from the ATL?
It's one mind blow after another with this man…he also has a girlfriend/baby mama named Monyetta Shaw. Ne-Yo's lady gave birth to Madilyn Grace Smith (their first child) Nov. 12, 2010. Not waiting a very long time for baby numero dos, Shaw gave birth to the couple's second child, Mason Evan Smith, last Sunday.
Ne-Yo – the façade is over. That is all.
Lohan's Wrecked Grill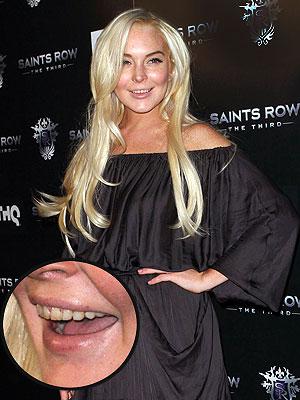 Photo Courtesy: People.com
If it couldn't get any worse…Lohan's grill is officially jacked. This bitch has been through a lot…countless drunken nights, rage-filled benders, jail, court, Samantha Ronson, etc. Through it all, Lohan always had her pearly whites…sadly, not anymore.
Last Wednesday, Lindsay attended the THQ launch party and strutted her way down the red carpet. I will give her this…she looked pretty good in her black dress, tanned skin and blonde weave. Once you get to the grill, I'm warning you…whiplash may occur!
According to her brave rep, "Lindsay is widely acknowledged as one of the most stunning actresses of her day, and we get requests every week wanting to do photo shoots with her from top photographers," Steve Honig, tells PEOPLE.
I don't know who Lindsay's publicist is or why (at this point) she is even still paying them, but after this stunt…she/he should. be. fired!
Lindsay – Get some Crest white strips. Let me just say, while Britney did shave her head…she never left the house with jacked up teeth.
Beyoncé's baby bump not real?!
A video surfaced on the web claiming to show Beyoncé's baby bump deflating…ruh oh.
The interweb blew up with rumors pointing the finger at the singer (rhyme…point) saying that her pregnancy was fake. There are a few things I know in life and one of them is…you do not defy Mrs. Beyoncé Hova. She could put you six feet under from the other side of the globe.
The rumors became so vicious, that Beyonce's people were forced to comment. According to ABCNews.com, "Beyoncé's publicist Yvette Noel-Schure gave a statement to ABCNews.com in response to the prosthetic belly reports: "Stupid, ridiculous and false." That's all that needs to be said.