Summer is here and people are out and about for special events, traveling, or just to enjoy the great weather. It's also the perfect time for celebrity spotting.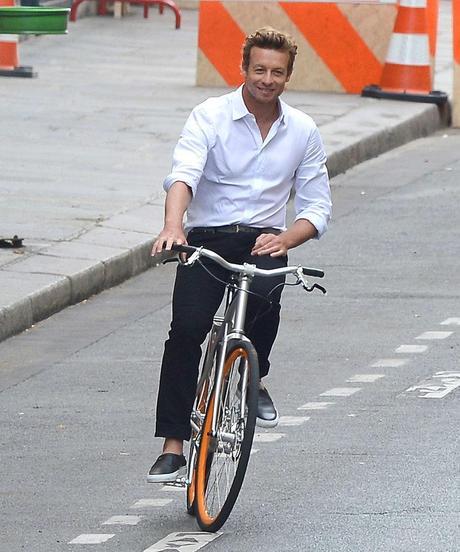 One guy who was spotted out for some exercise in Paris, during a film shoot was actor Simon Baker of the television show The Mentalist. Being the stylish Australian man that he is, you would expect nothing less than having him ride through the streets in a timeless, white button-down shirt, a pair of black casual trousers, and summery black leather slip-on sneaker/shoes. Simon's style of shoes can be purchased at www.net-a-port.com as the Common Projects Leather Slip-on Sneakers for $455 or for a lower price tag, as the Vans Classic Slip-ons in perforated leather for $60 at Zappos.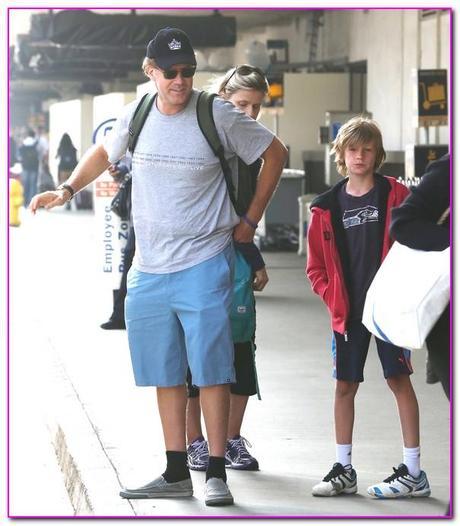 The next celebrity spotting was Will Ferrell and his family, as he traveled through an airport. Will really managed to disguise himself as the Average Joe in his printed gray t-shirt, baby blue pedal pusher length shorts, and canvas slip-on shoes. My eyes are drawn immediately to the black socks and I wonder how his wife let him get away with that one. No style award for you today Will!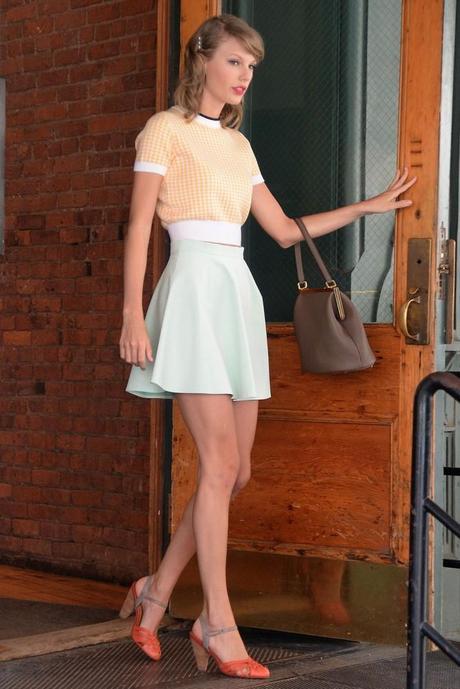 One young singer that always tries to maintain her cute-level is Taylor Swift. She is photographed here in a vintage-looking, cropped-length peach and white gingham check top with a high-waisted light green shirt. Taylor's outfit is totally tied together with her peach and tan leather sandals and of course, her matching beige leather purse. Taylor perfectly captures the young lady-like look.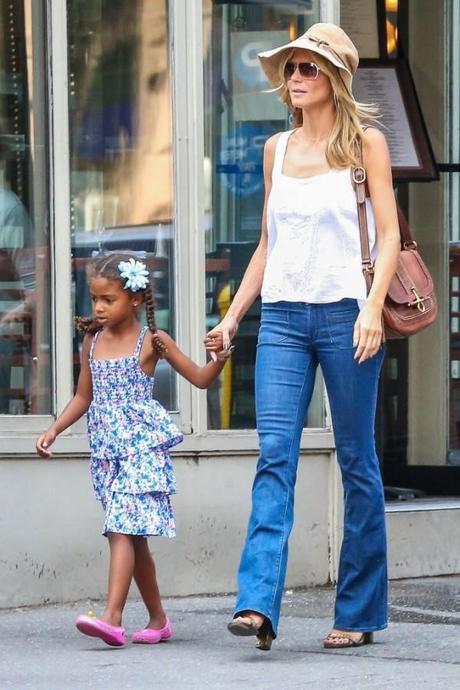 The last celebrity sighting of the week to discuss is super model Heidi Klum strolling the shops with one of her little ones. Heidi has a 70's vibe going with her floppy beige sun hat, white embroidered tank top, patch pocket boot-cut jeans, and square heel tan leather sandals. Heidi's brown leather, saddle-style bag and gold-rimmed Aviator sunglasses are the perfect accessories. A similar vintage- style bag can be found by the designer Patricia Nash at www.countryoutfitter.com, currently for $127.95. It has the rich brown leather and is called the Women's Barcellona Saddle Bag in tan.