Even though the kids may be excited about the hoards of candy that they will be collecting for Halloween, this day is not for kids alone. With all the adult parties happening around town last week, some famous people transformed themselves into some creative – and sometimes fashionable – alter-egos.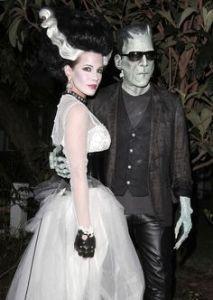 For example, here is Kate Beckinsale and Len Wiseman, who have arrived at a Halloween bash as Frankenstein and his Bride. Her lacey white dress with sheer panels, netting, and black corset keep Frank's wife sexy, instead of scary. Len has his own fashionable rendition of Frankenstein with his black leather pants and a pair of dark shades.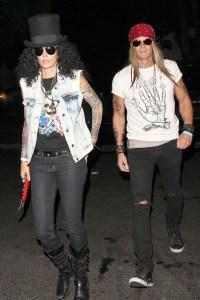 Next, is Cindy Crawford and husband Rande Gerber, who are well disguised as the Rock duo Slash and Axl Rose from Guns n Roses. Cindy is channeling "Slash" with his iconic tall black top hat and head of long curly locks. She also didn't forget about his inked sleeves. Rande is rocking "Axl Rose" with the red bandana, and jeans/sneakers combo.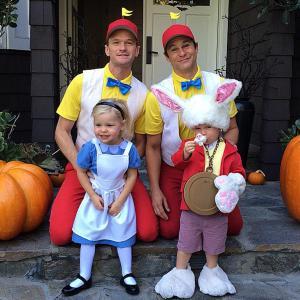 For cutest family costume, is Neil Patrick Harris with David Burtka and their two kids. Neil and David have transformed into "Tweedle Dee and Tweedle Dum" to coordinate with their little "Alice" and "White Rabbit". It looks like they just jumped right out of the classic "Alice in Wonderland" and made it come to life.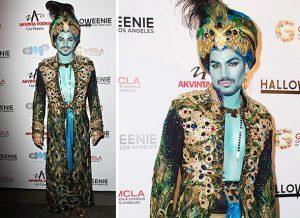 Lastly, is Adam Lambert in one of the most elaborate costumes that I have ever seen. As the "Blue Gin", Adam looks mystical with his colorfully jeweled turban and full length coat. His dark features and facial structure are a perfect back-drop for his costume selection. However, I hope that the blue skin will be easily removable!