When celebrities are away from the red carpet, they are still very much in the public eye. Whether they are out shopping in Beverly Hills, arriving at their favorite bistro, or taking a walk in the park, there is always interest in what they are doing and what they are wearing.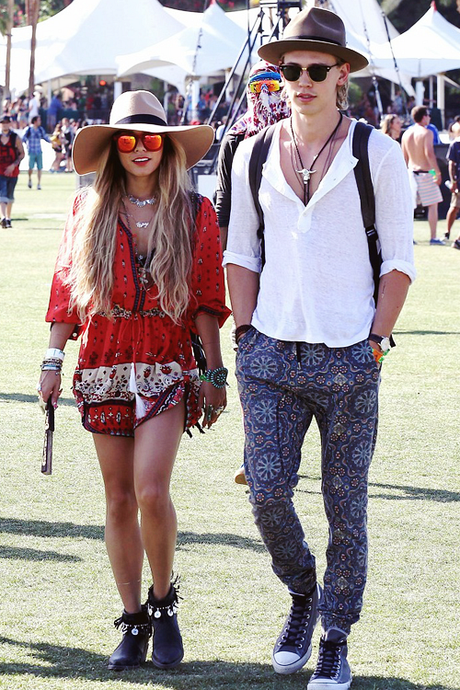 This month's celebrity couple street style includes actress Vanessa Hudgens and boyfriend Austin Butler, who were spotted at the 2014 Coachella Fashion Festival. Vanessa had adopted golden tresses to replace her long dark hair, which complimented her Bohemian look with her wide brim sun hat, tomato red printed mini-dress, and her short black leather boots with fringe and dangling metal trim. Vanessa's boyfriend Austin also gets into the Bohemian vibe with his brown fedora, white gauze button-down shirt and blue medallion patterned pants.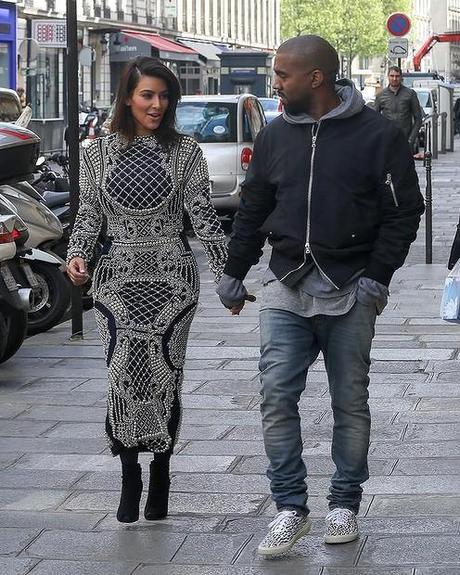 Next, is a photo of Kim Kardashian and Kanye West, pre-marriage, strolling down the Rue Pierre Charron in Paris. Kim has on this heavily beaded gray and black dress that not only looks like it should weigh a ton, but also looks like it should be hanging off a curtain rod in a museum. The only thing I like about the outfit is her black boots. I am more a fan of Kanye's more casual choice of his multi-layered gray hoodie with the black two-way zip jacket, baggy blue jeans, and black and white print sneakers.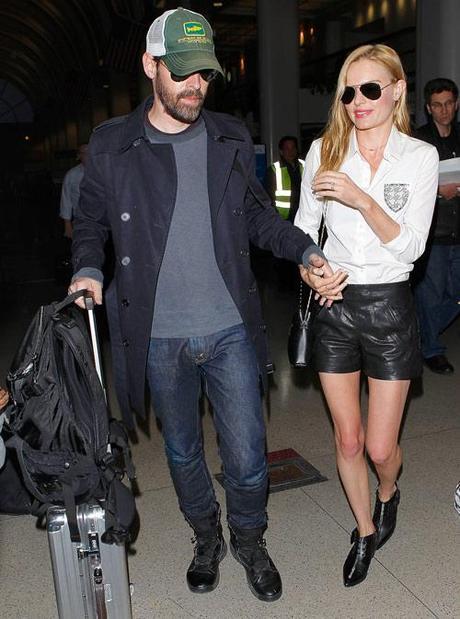 Lastly, is actress Kate Bosworth and director/husband Michael Polish. Kate is rocking the airport lines in a crisp white button-down, stylish and trendy black leather short-shorts, and black leather shooties. It is a totally modern look for showing off a great set of legs. Kate's husband Michael is sporting your basic gray t-shirt and jeans, but steps it up with a stylish, black double-breasted trench coat and black lace-up boots.