Celebrities have many opportunities to get dressed up and pose for photographers on the red carpet. Some like to blend in and some like to stand out in the crowd.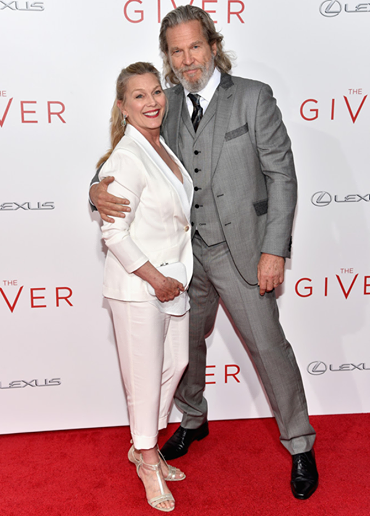 The first couple for this week's celebrity fashion review is Jeff Bridges and wife Susan Geston, who are pictured here at the NYC premiere of his new film "The Giver". Jeff is all decked out in a grey 3-piece suit with darker charcoal tipped pockets and collar. This deviation from black and navy suits is right on trend and grey is a fresh color that you will see heading into Fall and Winter. Jeff's wife Susan looks fantastic in her white one-button suit jacket, slim white ankle pants, and strappy, kitten-heel sandals. It shows her curves and is a super alternative to a gown.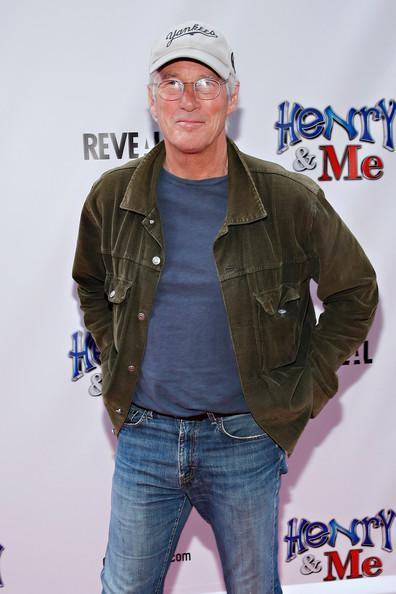 Next, is actor Richard Gere, who was attending the premiere of the animated film "Henry & Me" at the Ziegfeld Theater in NYC. Richard is the epitome of casual in his blue jeans, crew-neck blue shirt, and olive green jean jacket. He also is paying homage to the New York Yankees with his team baseball hat.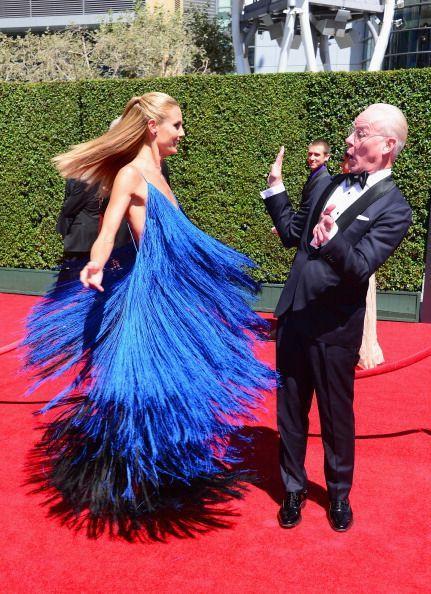 Lastly, for the celebrity fashion review is the red carpet arrival of Heidi Klum to the 2014 Creative Arts Emmy Awards in Los Angeles. The word "creative" certainly applies to Heidi's choice of her shaggy blue, spaghetti -strap gown. Here, she is pictured getting her dress airborne as she strides across the red carpet. Fashion guru and TV personality Tim Gunn looks frightened as Heidi moves towards him. Either he is stunned by her unusual fashion sense or he has an innate fear of car washes and Heidi's dress is giving him a flashback!