Fashion "twinning" is a phenomenon where couples dress alike. The there are several theories of why it happens. Some like to dress alike to show that they are a couple. Other couples may have similar taste in fashion and like the way that the outfits look on each other. Or, maybe, they have spent so much time together that they begin to think alike! You tend to see the "twinning" phenomenon a lot in the celebrity world on the red carpet and on the street. Don't expect any of those the likes of Brad Pitt going out dresses because their partner wishes to glam up!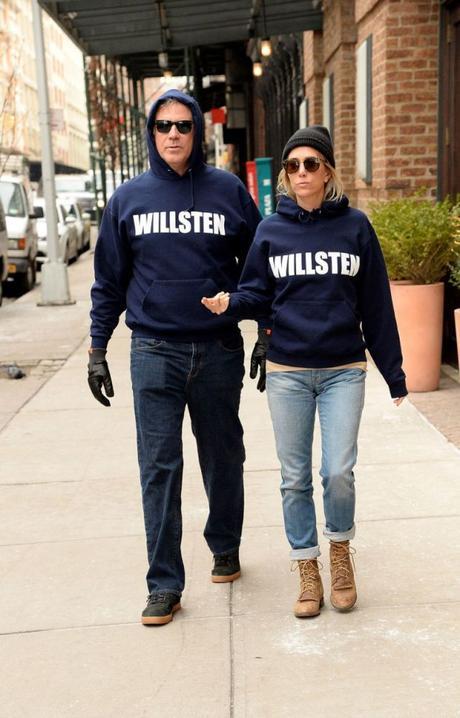 The "twinning" effect can be exhibited through identical outfits, coordinating colors, or just in the feel of the fashion look. For example, actor Will Ferrell and his wife Kristen Wiig were spotted in the Tribecca neighborhood of Manhattan in their matching navy hoodies with "WILLSTEN" in white letters across the chest, which is a combination of both their first names, put together for a wearable couple nickname. Will and Kristen completed their couple's vibe with blue jeans, casual shoes, and of course some complimentary shades – nothing too fancy here like you'd expect from Quiz Clothing's #getglamorous campaign.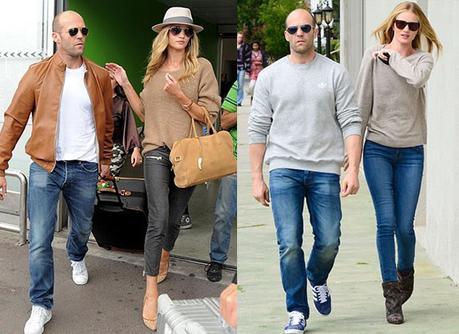 Actor Jason Statham and his Victoria Secret angel Rosie Huntington-Whiteley are nicely coordinated in their street looks while traveling and strolling outside.  Jason is in medium wash jeans, optic white t-shirt with matching tennis shoes, and British tan leather jacket with his luggage in tow, while Rosie picks up on the tone of his jacket with her heathered tan sweater, leather tote bag, and matching pumps. They are also looking chic and casual while strolling the streets in tonal blue jeans and neutral sweatshirts. They break off the twinning in sneakers vs. boots, however.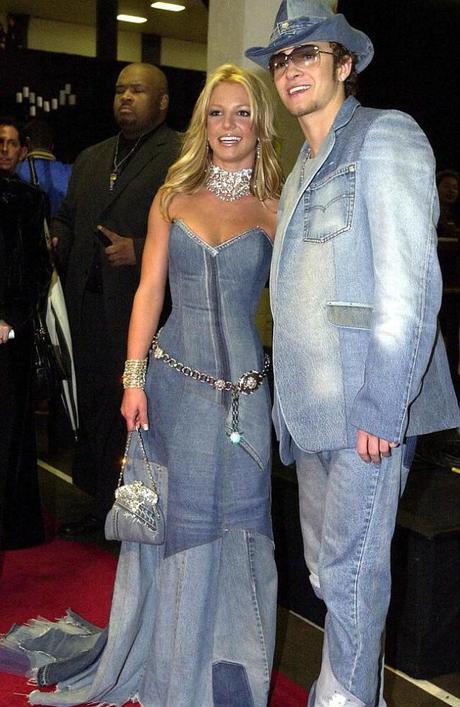 Extreme "twinning" is seen in a photo of singers Britney Spears and Justin Timberlake in 2001 with their explosion of denim on the red carpet. Britney strapless denim dress has a cute upper bodice to compliment her figure, but the bottom looks like a patchwork nightmare. Justin's head to toe blue jean ensemble is probably a look that he would like to forget, since he has become quite a fashion icon is his own right. To the question, "Can you wear too much denim?" The answer is definitely yes!