Even though we are usually used to seeing celebrities dressed in their gowns and tuxedos, the paparazzi manages to get photos of them walking the street with their families, doing their day-to-day things, or relaxing on a beach during a vacation. So, no matter where they are, celebrities never know when they are going to end up on a magazine cover.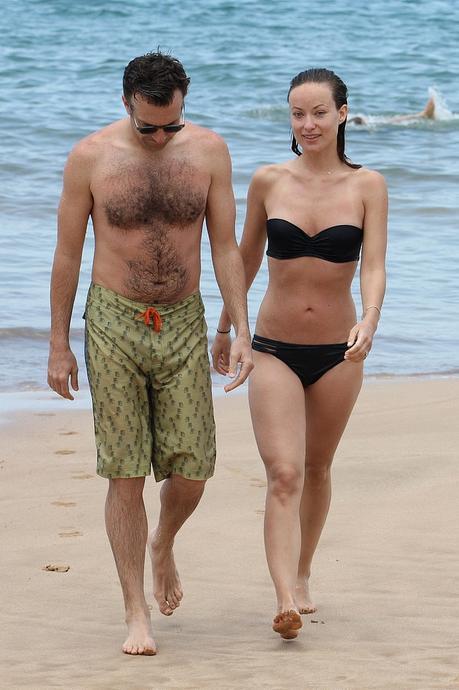 One celebrity couple sporting their beachwear here is Olivia Wilde and Jason Sudeikis, strolling the warms sands in Hawaii. Olivia is showing off her svelte shape in her black strapless, string bottom bikini and her husband Jason is right on trend with his micro-patterned, sage green board shorts. They both have great taste in swimsuits.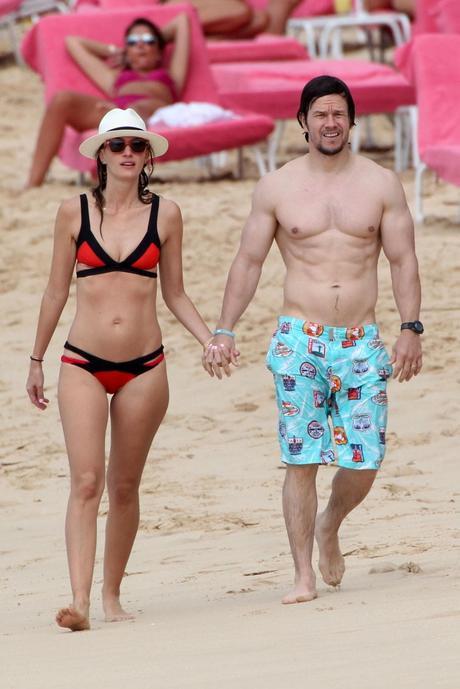 Next, is Dorchester. MA native Mark Wahlberg and his cute wife Rhea Durham. Mark looks pretty buff in his baby blue graphic men's swim trunks and Rhea's red and black color blocked bikini with the strategic cut-outs add some extra interest to an already stylish look.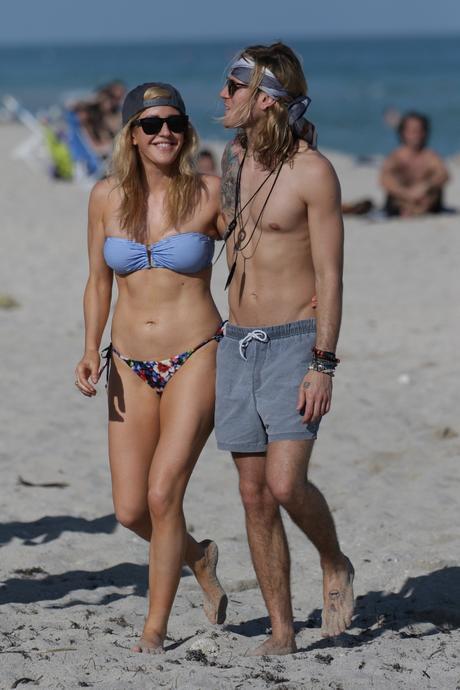 For a little more of a Bohemian look, there is singer Ellie Goulding and boyfriend Dougie Poyner. Ellie is sporting a mixed match of a swirled blue strapless top with a tiny floral string bikini bottom. Her boyfriend Dougie's striped head wrap, leather necklaces, stacked bracelets, and faded grey trunks fit right in to the Bohemian style.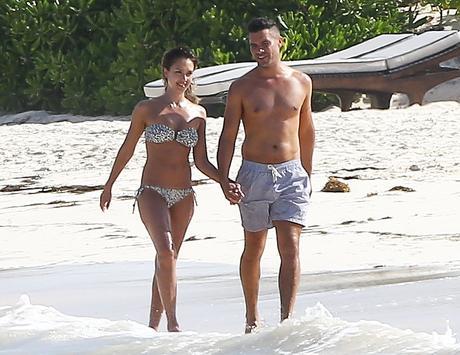 Another actress who wears a strapless swimsuit well is Jessica Alba. This black and white bikini is a fantastic choice for her fit figure an her man's grey elastic swimsuit I perfect for walking along the shore or joining in on a water sport or two.