Celebrating The

Ronald McDonald House Charities


10th Manchester Gala Dinner

On Friday 22nd November 2019, Ronald McDonald House Charities UK hosted their 10th Manchester Gala dinner. This year we were delighted to have the opportunity to get involved and help celebrate this fantastic event and charity.
Making A House A Home
If you're not familiar with the charity, Ronald McDonald House Charities UK has been a fundamental support system for the past 30 years by providing thousands of families across the UK with free family accommodation close by to their child's hospital.
With 11 Houses across the UK, the charity offers support to families with children in hospital when they need if the most. We're incredibly inspired by the work that the charity does and their ability to turn temporary accommodation into a real home for families in their time of need. Providing comfortable living spaces and access to full time support, each family has their own safe haven to enable them to take some time caring for their own wellbeing knowing that their child is nearby.
We all rely on the comfort and the normality of routine to do the simple things like cooking dinner together and being a family. That need for structure is heightened significantly when loved ones are unwell. Ronald McDonald Houses offer the luxury of the 'norm' and create a space for families to enjoy the special everyday moments together.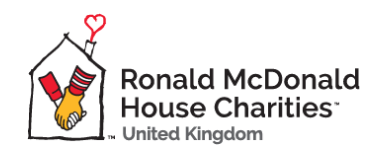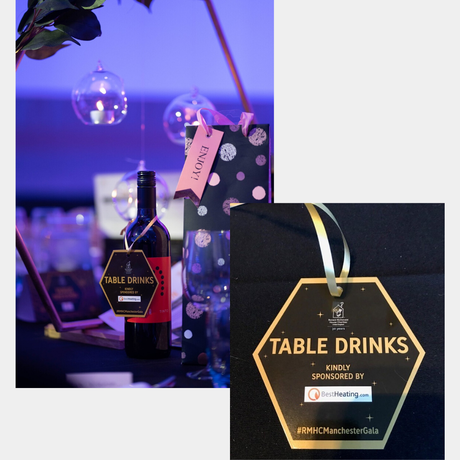 BestHeating Bottles – Cheers To That!
Each year the charity hosts the Manchester Gala Dinner to celebrate their hard work and raise vital funds to help care for families and build new homes.
This year was a double celebration to commemorate the Ronald McDonald House 30th anniversary of the charity's establishment, plus the 10th fabulous Manchester Gala.
Six hundred influential guests gathered to enjoy an evening of magical Manchester themed entertainment at one of the city's biggest fundraising events of the year.
In true celebratory style the drinks were flowing, and each bottle of fizz featured a familiar orange flame. Each glass that was raised and bottle that was popped was a toast to all those who have made the charity what it is today, as well as the strength of the families they support, and we were proud to be part of that moment.
Raising Funds
&

Changing Lives

The event raised a whopping £332,000 for Ronald McDonald House Charities UK and we were honoured to participate in the evening and help support this admirable cause.

The Manchester Gala is just one of the hundreds of fundraising events and activities that the amazing volunteers organize throughout the year and their dedication has helped support 50,000 families going through difficult times.

To find out how you could get involved head over to Ronald McDonald House Charities to see the different ways you could help families across the country with the comfort of a 'home away from home'.