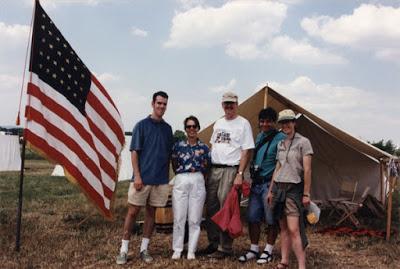 With my family at Gettysburg, PA, July 1997
Seven years ago today, on April 13th, 2011, I published the
first post
on THE INTREPID TOURIST. Since then there have been more than 300 posts, published once a week, usually on Monday. My first post was inspired by a family trip to Gettysburg where we witnessed a reenactment of the Battle of Herr's Ridge, complete with all the noise, smoke, (no actual ammunition), soldiers and their families. I had written the article shortly after our visit in 1997 but it had never been published. So, I decided to use it to launch the blog.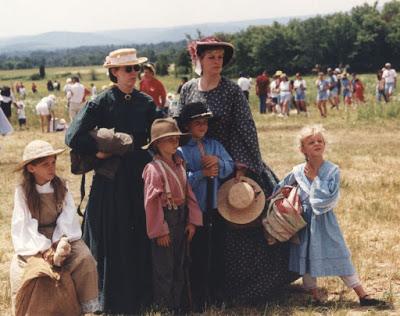 Reenactors at Gettysburg included families of the soldiers dressed in clothing of the time
I thank all of you, my loyal readers, for your encouragement and interest through the years. And I thank all my guest posters for adding their unique experiences and trips to far away places.
Happy Traveling for another year!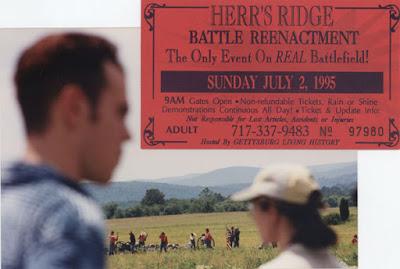 Our tickets gave us a close-up view of the battle (the year on the ticket is incorrect--it was 1997)