Yesterday, Isabelle and I helped Simon celebrate his 27th birthday, and his first since becoming a daddy. We always try to make our birthday a day for family anyway, so this year it was extra special having Isabelle join in our celebration. Simon took the day off work and, after a totally hectic few weeks, we just enjoyed the chance to spend some quality time together and relax as our little family.
I got the chance to use some of my new buttons and put my Pinterest pins to use when I (with Izzy's help of course!) made Simon's birthday cards, and I used another Pinterest idea when wrapping his gifts. His main gifts were some tickets to Russell Howard's tour next month, and the new Lightroom upgrade for his photography, then a few little bits and bob.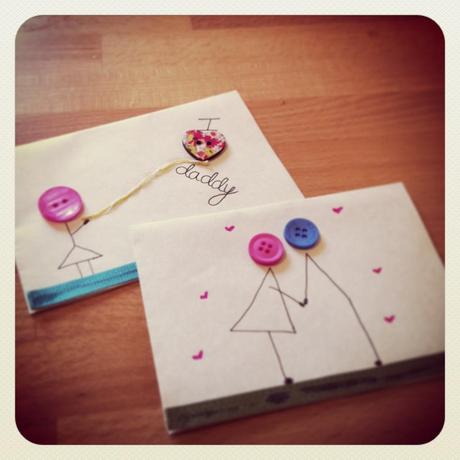 My handmade cards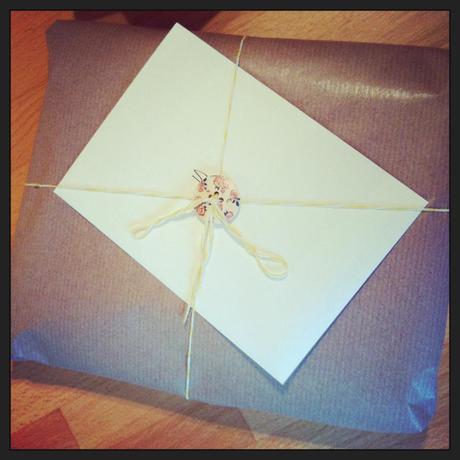 Pinterest wrapping idea
We made pancakes for breakfast, got ready, and took all 4 dogs to the beach for a walk and a little picnic. Nothing major, nothing over the top (we're talking sandwiches and Lucozade, not champagne and strawberries!) but we enjoyed spending the day together. Isabelle was a little grumpy during her first beach outing - maybe something to do with the dogs constantly shaking on us?! It wasn't the nicest weather, but we wrapped up warm with Izzy in her sling, and at least it didn't rain! Back at home, I made Simon steak for tea, before we Skyped his parents and then watched the Great British Bake Off. We are very rock 'n' roll!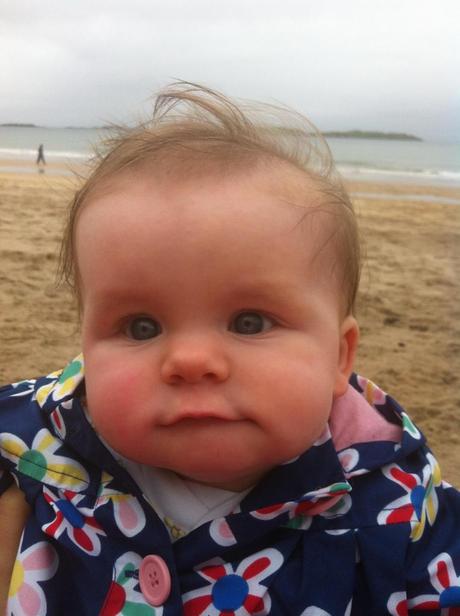 Not 100% sure of the beach at this point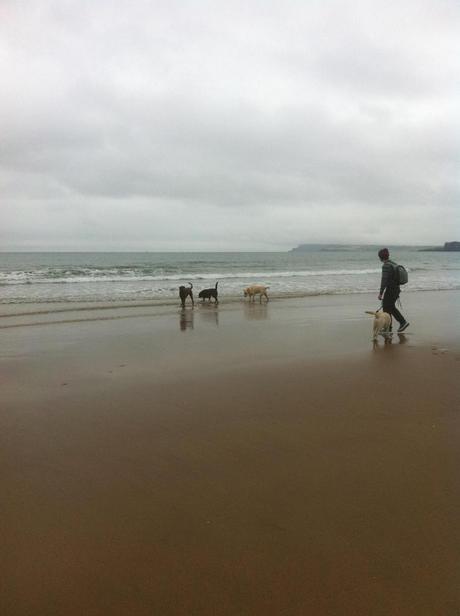 Throwing the ball for the doggies
And this is possibly my new favorite photo of Isabelle...THAT FACE!! Totally ridiculous! She was loving the beach and daddy's birthday at this point! Those little chubby cheeks...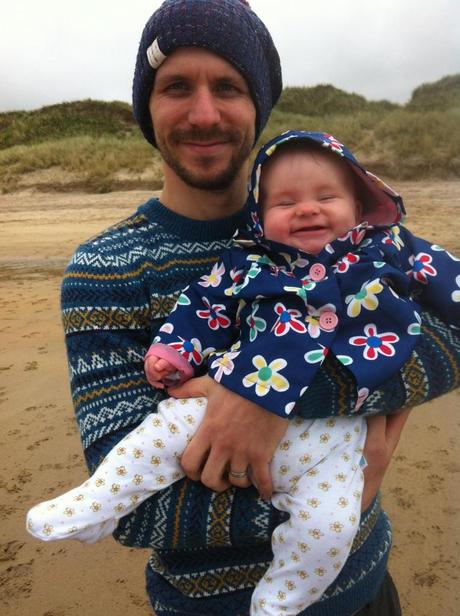 A lovely family day, and a chance to relax together before more madness this weekend as we host Isabelle's baptism - stay tuned for some pictures next week.