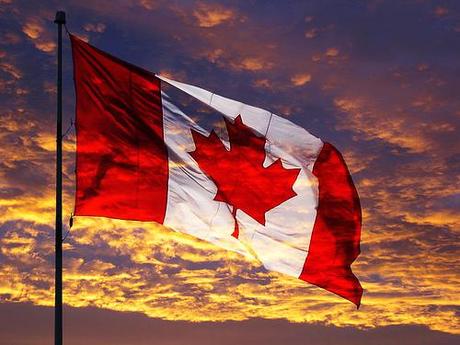 Today, July 1st  is Canada Day, or in other word's Canada's birthday and this year Canada is celebrating its 144th birthday – still in its infancy compared to many countries.  Living in Germany, I thought it would be nice to celebrate Canada and checked the Canadian Embassy and Canadian Consul's sites for official Canada Day Events and was shocked to find ….NO OFFICIAL CANADA DAY EVENTS IN THE ENTIRE COUNTRY!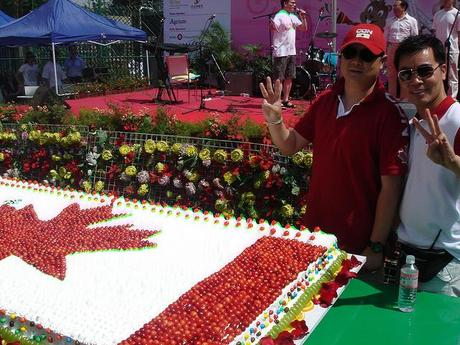 In Beijing there was even a Canada Day Cake. Photo courtesy of \!/_PeacePlusOne on Flickr.
This prompted me to search for exactly how many Canadians are living in Germany, information that was also missing from the Canadian Embassy's website, but according to Toytown (an English language community website in Germany) there are 761 Canadians living in Munich alone – surely enough to justify some sort of official Canada Day event?  Or not.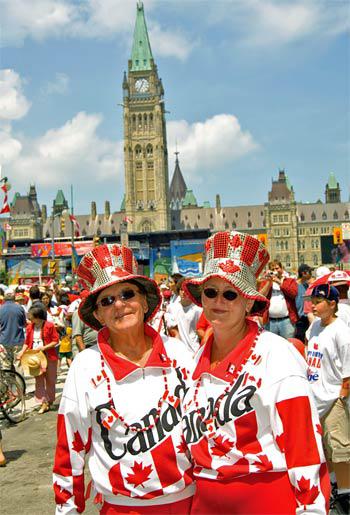 Mmmm, I wonder where I could find a "Canada" shirt in Germany? Photo courtesy of Chessbase.
Different expat and local groups are creating their own Canada Day Events which I think is wonderful, but I am extremely disappointed in the Canadian Embassy that there is not one official Canada Day Event being held in Germany.  When I lived in Bangkok Thailand, the Canadian Embassy held a family friendly Canada Day Event featuring games, a buffet filled with imported Canadian salmon  and the chance to mingle with other Canadians.   I loved this event! Canada Day is an important celebration and perhaps even more so to expats not living in Canada, who are homesick from time to time.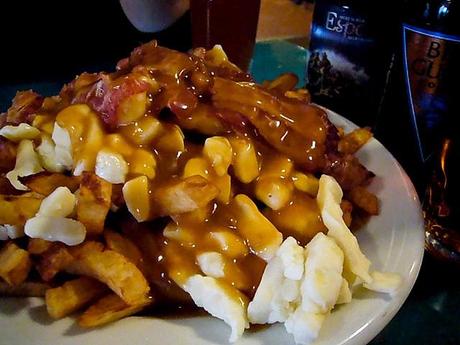 Poutine, a French Canadian treat is not going to be winning any nutrition awards, but it is sooooo tasty! Photo courtesy of sashafatcat on Flickr.
My friends have been kind enough to suggest other Canadian ways I can celebrate Canada Day such as eating poutine – a French Canadian treat of french fries smothered in gravy and cheese curds (thanks Brian, now I'm really missing poutine which I'm not likely to find in Stuttgart).  He also suggested I wear a beaver tail hat.  A beaver tail is fried dough, but a beaver tail hat?  I'm lost on this one, and I'm Canadian.  Anna had suggested some Canadian maple syrup and pancakes (pancake breakfasts are a staple on Canada Day throughout the country).  Now this would be doable, as I have seen the odd bottle of Canadian maple syrup, but I'm not a huge fan of pancakes. Stacey had suggested a cup of Tim Horton's (the best coffee in the world).  This is a dangerous one, oh what I wouldn't do for a cup of Tim Horton's, but alas there is no Tim Horton's in Germany.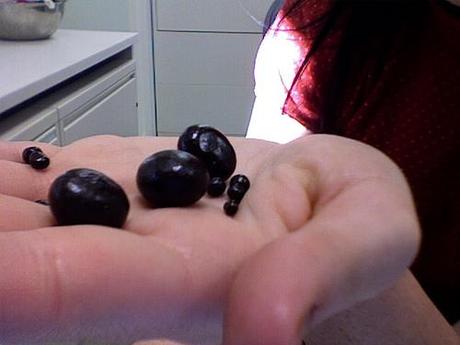 Do you think my German friends would enoy some (chocolate) "moose droppings" in honor of Canada Day? Photo courtesy of Mikipedia on Flickr.
I could also show my love for Canada to my new country.  I could dress in red and white (the colors of the Canadian flag), or paint a Canadian flag on my face, and have fun confusing the locals since most Germans, J.P. (my German fiance included)don't  realize that today is Canada Day (fair enough).  Or I could be generous and give my German friends "moose droppings"  (chocolates molded into the shape of animal droppings – not really Canadian as only tourists to Canada buy these, but entertaining nevertheless).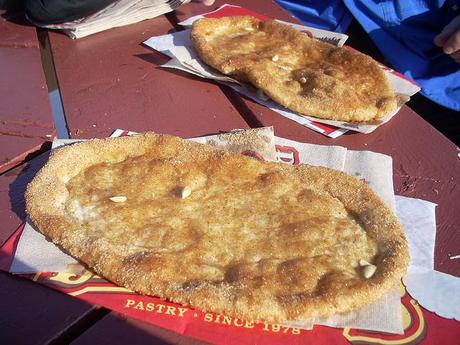 Beaver tails (fried dough shaped to look like a beaver tail) are a staple on Canada Day. Photo courtesy of shanta on Flickr.
But I am not in Canada, I am in Germany, and for the most part quite happy to be here.  And truth be told even when I lived in Canada, I had never gone to a Canada Day Parade in Canada, although there are plenty.  I also never ate Canadian salmon as I don't like fish and I think the last time I ate a beaver tail I was probably 10 years old.  I will really miss the fireworks, as I love fireworks, but I guess if I wait until July 4th (American Independence Day) I will get my fireworks then.  And let's be honest, Americans do fireworks better than Canadians anyway.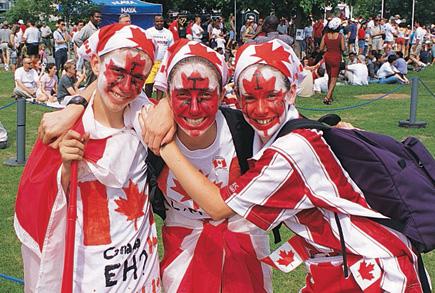 What do you think, should I paint my face and dress in red and white when I go to a beer garden in Germany? Photo courtesy of Tip Top Tens.
Usually I celebrated Canada Day by going to a Canada Day BBQ at a friend's house.  This was another suggestion from my friend Anna, but as I don't own a BBQ, nor do I have any Canadian friends in Stuttgart to invite, I've decided to localize her suggestion a bit by going to a German beer garden,  and medieval festival with some friendly Canadian neighbors just to the south of us (i.e. American friends).  I'm still debating about wearing all white and red and painting a Canadian flag on my face.
How are you celebrating Canada Day?
You may also enjoy:
Canadian Habits in Germany
Celebrating Birthdays in Germany vs. Canada
Food and Drink in Germany vs. Canada
A Canadian Adventure:  An Itinerary for Western Canada