copyright 2015 Art of Living, PrimaMedia,Inc/Maria Liberati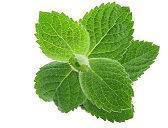 "As for the garden of mint, the very smell of it alone recovers and refreshes our spirits, as the taste stirs up our appetite for meat,"
Pliny
Mint, another flavor of Spring and Summer…a flavor we want to remember all year round.. and  Spring is officially almost here..
Mint syrup  has become 'de rigeur' or a something we can't do without in my house during  the warmer months..to refresh..cool down and create all sorts of drinks and desserts..
Mint Syrup
3 lbs of fresh peppermint leaves (no stems)
2 1/2 cups sugar
1 fresh lemon
1/2 cup water
Wash and clean peppermint, remove leaves from stems.  Dry carefully. Pass leaves through  a potato ricer..  Place  this compost with juice from  the mint in a ceramic or glass bowl with juice of one lemon and peel of one lemon.. Let  sit ,covered for approx 2 hours. Place water and sugar in a saucepan and let bring to a boil, remove from heat let cool and before it thickens, pour into mint juice and stir. When syrup is cool, sieve out the peppermint leaves,  remove lemon peel and place in jars, top.
April 25th..Hope to see you at the Warren Township Library for a sampling and presentation on The Basic Art of Italian Cooking:DaVinci Style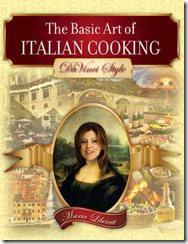 Saturday, April 25th, 2 PM to 3:30 PM

,

Warren

Township

Library

, 
42 Mountain Boulevard, 
Warren
, NJ 07059 Da Vinci and the History of Italian Cuisine program, book signing and sampling Registration is required to attend this event.  You may sign up online at 
http://bit.ly/MLiberati-
WarrenLib
For more info or for registration assistance call

908-754-5554 ext, 64
Warren
Township
Library
http://www.somerset.lib.nj.

us/

warren

.htm