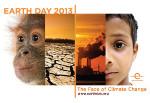 On April 22nd every year, people all around the world take part in Earth Day when more than 1 billion people from organisations, governments, communities and even individuals take the time to acknowledge the planet that we call home and think more carefully about what we can do to protect it.
1970 saw the first official Earth Day which is said to have taken advantage of the increasing awareness of people for the planet as a whole, following the end of the Vietnam war, channelling the incredible energy generated by anti-war protest movements into genuine concern for the environment and the importance of protecting the precious world that we live in.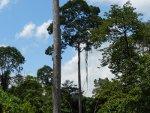 Following an enormous oil spill in Santa Barbara, California in 1969, Senator Nelson realised that if he could channel the energy from the student anti-war movement into public awareness of air and water pollution, it would ensure that environmental protection would become a prominent issue on the national political agenda.
As a result of promotional events and the cooperation of the media, 20 million Americans took to the streets and parks on April 22nd to participate in enormous rallies in support of a healthy and sustainable environment. Universities and colleges across the country organised their own protests and Earth Day also brought together people that had previously been campaigning against specific issues such as oil spills or loss of habitats, that realised they in fact shared the same values.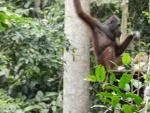 Since then, Earth Day has grown year by year with last year seeing the launch of a global initiative to plant 1 million trees, supported by acclaimed director James Cameron. This year, we are being encouraged to share our photos and stories depicting The Face of
Climate Change
so to add your contribution please visit the Earth Day website so you too can help to channel your own concerns about the environment into building a clean, healthy, diverse world for generations to come.