Join Dwell and Marimekko tonight in their Beverly Hills showroom for a lively discussion about the Finnish company's history and best-selling hits. In preparation for the evening's presentation, we share a few of the most iconic textiles from the over-sixty-year-old textile manufacturer.
For more information and to RSVP, click here
. Slideshow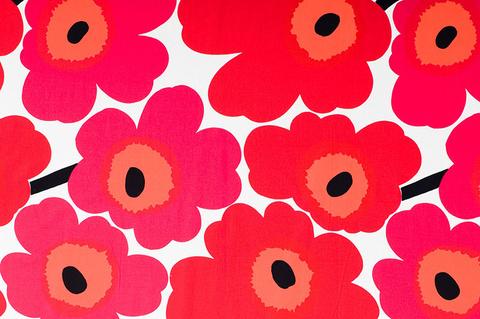 Unikko (Poppy)
Easily one of the most readily identifiable patterns, Unikko was introduced in 1964 by designer Maija Isola. She actually created the print in protest against the company's founder, Armi Ratia, who said that floral patterns had no place at Marimekko. With her bright, graphic textile, Isola conceived a company standard that has been in continuous production since 1964. Today the pattern has appeared on everything from TV boxes to Nordic walking poles.