For my final installation of celebrity couples that I'd want to be adopted by, I have chosen a couple that (I feel) many wouldn't normally choose. I think a large majority would actually run in the opposite direction of this famed pair. Well, they wouldn't be running from the lady of the house, they would be running from the man. I'll give you a hint…"help me, help you."
Katie Holmes & Tom Cruise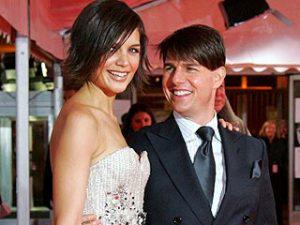 Photo Courtesy: judyhalone.com
If you are a regular visitor to this blog, you know that Katie Holmes is one of three people I would take a bullet for. If you are not a regular visitor…shame on you!
Let's hop into the time machine I bought on eBay and go back to 2005. I remember coming home from catholic school and my mom (Carol <3) told me that she heard Katie Holmes was dating Tom Cruise! I recall my head spinning around.
I thought, "Hey, this will give Katie the boost she needs into the spotlight she deserves." Little did I know she was going to marry and give birth to his spawn. Ugh.
There is no need to go into the reasons why I think Katie should drop his Scientology-crazed ass…remember when Tom was allegedly administering ultra sounds to a pregnant Katie? I wont even touch the placenta rumor.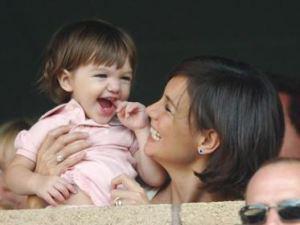 Photo Courtesy: chicagoindiepress.com
Let's get back on track here. The number two reason why I want to be brought into the Cruise/Holmes household would be to witness all the crazy shit that goes on. I would find out the answers to such queries as:
Does Katie only eat carrots?
Is Suri really Tom's spawn?
Was Tom caught in a compromising position with Matchbox 20 lead singer, Rob Thomas all those years ago?
How tall is Tom?
I would also love to get inside those Scientology Centers and raise hell. I would never get in trouble because I would state, "My adopted dad is your fearless leader and personal bank. One plus about being adopted by these two, Suri would make it her personal mission to turn me into a fierce dresser.
If you are wondering what the number one reason is…duh – I want to meet and greet Katie Holmes! Katie – I have loved you pre-Tom and I will love you post-Tom. Get at me.