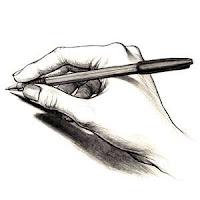 It's Writer's Wednesday! 




Today we have with us


Cege Smith who is the author of
Edge of Shadows


Welcome Cege!!


Tell us a bit about yourself:
Do you work another job when you are not writing?  For the last 14 years I've worked in the assessment/HR space. Currently I am a Strategic Account Manager and so I sell my company's products and services to a small portfolio of existing clients. It's something that I enjoy, and I've been told I'm pretty good at. :)


What is your favorite thing to do when you aren't writing?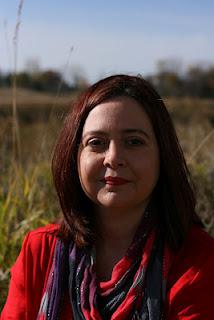 I am an avid reader, which I think is pretty common for writers. I try not to watch a lot of TV as a general rule of thumb, but there are a few series that have sucked me in and I love the DIY renovation shows.
Finding time to do everything that I want to do is always a challenge, but I do enjoy volunteering for organizations that have programs focused on leadership development for women. It's another passion of mine.
What is your favorite color? Why? I've always been drawn to Yellow because to me it was the color of optimism and happiness (two things I always aspire to have in my life).
What is your favorite season? Why?  I love Fall. I live in Minnesota so we have the brilliant fall colors as part of the changing seasons. Halloween is also my favorite holiday, so it all goes together.
If you could live anyplace on earth, where would it be? Why?  I love where I live and I can't really imagine living anywhere else. There are lots of places I want to visit, but home is here in MN.
If you could have any car, what would it be?  I leased an Infiniti G35X for several years and loved that car. I'd get one again without thinking twice about it.
Tell us about your writing: How long have your been writing? Was it a dream, a goal or is it just a hobby? I've been writing in some way, shape, or form, since I was twelve. It was a favorite hobby that has grown into something more, and I'm excited to see where it takes me next.
How many hours a day do you devote to writing? Do you have a set routine or do you write when the mood strikes?I journal longhand everyday. I usually schedule blocks of time to write when I have a specific project in mind or one of my self-imposed deadlines.
Is there some place special you like to be when you write? I like to write in my office or at my kitchen island.  The biggest thing for me is that there aren't any distractions and I can sink into the words.
Do you listen to music or do you need a quiet place to write? I listen to classical music when I am writing, and early jazz when I'm editing. Music helps soothe my creative spirit and quiets any other distractions around me or in my head.
Tell us about your book:What is the name of it and is it part of a series or a stand alone novel?Edge of Shadows was the very first novel I released and so it is near and dear to my heart. It is the first in its series.
Where did the idea come from?  It all started with my main character, Ellie and the fact that she lived and worked in Uptown (which is a neighborhood just south of downtown Minneapolis). I saw Ellie and I saw where her coffee shop in my head. In the Uptown area, there are many large homes around the lakes there, and suddenly I had an idea for a ghost story. It all grew from there.
How long did it take to write? From the first draft to when to the point where I published it, it took six years. But much of that time was spent exploring different publishing paths. I had a marketable draft in 2009, but some things happened and I completely refreshed it (including a new ending) in 2011.
What is it about?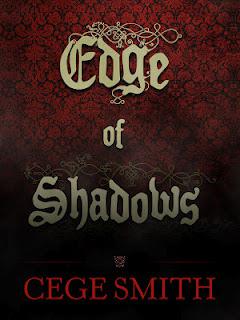 Here's the book description:Fresh off a marriage that spiraled into a dangerous self-destructive tailspin, Ellie Coulter doesn't believe in fate or luck. She's been surrounded by darkness since her parents' untimely death, and harbors a secret that never lets her forget that she's different.
Ellie builds a safe bubble around her life that includes nothing but her coffee shop, her few friends, and her dog. Then a handsome young doctor, David Mitchell, starts to break through her protective shell and Ellie realizes there may be a risk worth taking.
Then one of Ellie's friends abruptly leaves town; entrusting her home to Ellie's care. The house has its own mysterious past that draws Ellie into a new darkness. Her ex-husband resurfaces with premonitions of Ellie's death. And suddenly Ellie's life is being turned upside down yet again, and even David can't help her make it right.
Ellie is running out of time. Something old and evil has awakened and it wants Ellie all to itself. She must solve a century-old mystery and keep a grip on her sanity in order to survive.
Your other work:Do you have any upcoming projects in the works or other books that have been published? I released a novella called The Soul Garden (a dystopian non-traditional zombie story) in January, and Heiress of Lies (a vampire dark fantasy story) in February.  I'm starting work on the Edge of Shadows sequel now.
Where can readers connect with you?I'm easy to find at www.cegesmith.com or on Facebook.Facebook: www.facebook.com/cegesmithTwitter: www.twitter.com/cegesmithGoodreads: www.goodreads.com/cegesmith


Where can we buy your books? 


All three of my books are available on Amazon.