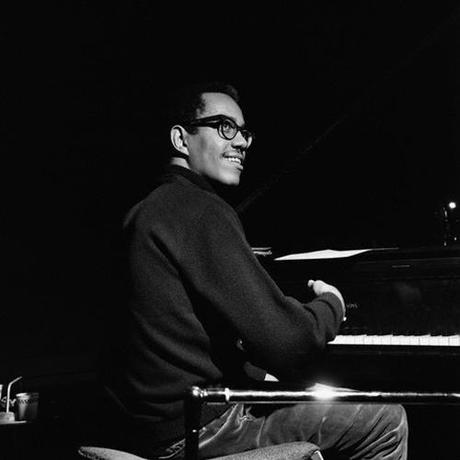 Last night came the sad news that the influential jazz pianist and composer Cedar Walton had passed away at the age of 79.  Walton was a key member of the 1961-64 incarnation of Art Blakey's Jazz Messengers, which is often cited as the finest of the many versions of that famous group that the drummer put together (and one which included a few other youngsters that would become legends in their own right, including Wayne Shorter, Lee Morgan and Freddie Hubbard).  While a member of the Jazz Messengers Walton composed not one, but three songs that would go on to be part of the modern jazz canon:  "Mosaic", "Ugetsu" and "Bolivia".
Cedar Walton was one of those jazz musicians that was seemingly everywhere as a sideman in the 1960′s, appearing on a handful of classic albums and almost always contributing a stunning original number to the set.  He recorded extremely strong records throughout the 1970′s and continued that trend right up until the end of his life with a number of excellent recordings for the High Note label in the 2000′s (any of which are highly recommended and great starting points if you've never heard his music).
Below you can check out one of the definitive takes on Walton's "Bolivia" from his 1975 super-group Eastern Rebellion (made up of Walton, George Coleman on sax, Sam Jones on bass and the great hard-bop drummer Billy Higgins on the drums), as well as "Mode For Joe", another enduring Walton composition, that appeared on the classic 1966 Joe Henderson Blue Note album of the same name.  While Cedar Walton was not a household name like some of his peers, he has left behind a musical legacy that is second to none.
http://grooveonfire.com/wp-content/uploads/2013/08/Ceder-Walton-「Eastern Rebellion」 Bolivia.mp3
Listen:  Eastern Rebellion – "Bolivia" (from YouTube)
http://grooveonfire.com/wp-content/uploads/2013/08/JOE-HENDERSON-Mode-For-Joe.mp3
Listen:  Joe Hendersn – "Mode For Joe" (from YouTube)