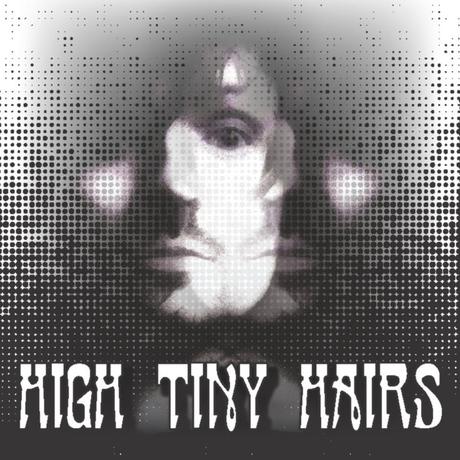 Spain's dream pop trio, High Tiny Hairs, are back with another records worth of nostalgic 60s psychedelic rock. Once again, everything about the record has a vintage feel. On top of the groovy surf rock sounds and catchy poppy vocals, the sound has a certain character as if it came from a well used 12 inch vinyl. This gives the music quite a unique feel, as if it had been made 50 years ago only to be discovered recently in a time capsule.
'BCNA' is a fast rocking surfy tune. The music races along with elements of The Shadows and the Zombies, with the smooth psychedelic giving the song a great vibrance. 'Upside down' continues with a raw garage rock feel, it almost feels like you are listening to the band in a rusty garage. 'Night walking' is a catchy upbeat pop song that dances around having a lot of fun in the process. 'Ratlin' takes things to a heavier place with the growling guitars driving the raw energy along. 'Stained' is a spacey prog rock offering reminiscent of the Syd Barrett era of Pink Floyd. The slow moving sounds create a thick and hazy atmosphere. 'On a plane' is a heavy rocking tune sounding like the Beatles' more experimental moments. The song starts in an energetic fashion and gradually gets more intense with the sounds thumping past with great power. The EP closes with the two minute stomping sounds of 'Sunset'.
This is another fantastic release from High Tiny Hairs. The energetic sounds partied with the vintage atmosphere will transport you back to the 60s.
Check out High Tiny Hairs' website to find out more!