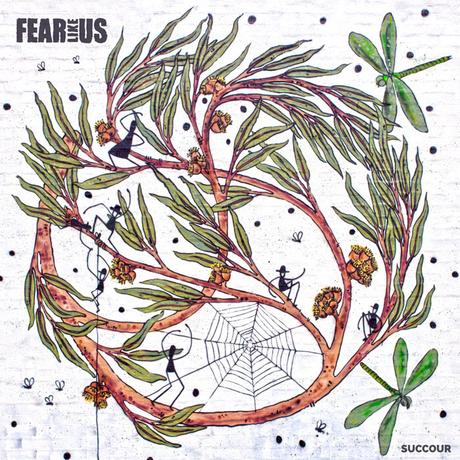 Melbourne based folk/punk rockers Fear Like Us have returned with their second full lengh album, showing off energetic garage rock riffs, combines with a rural atmosphere, and challenging, heartfelt lyrics.
The album brings out all the elements of a great garage rock sound while also having a deep rural roots feel that takes you across country Australia. On top of this, the lyrics are full of confronting and though provoking themes covering political injustice, love, loss, and longing. All of this is delivered with great passion and emotion, finished off with a rugged and dusty voice that adds further to the feeling of the themes explored.
The album opens with the fast and furious rocking sounds of 'The Gaslighting Anthem'. The song blasts along in a passionate and meloncholic fashion before flowing into the faster and more energetic 'Revolution bummer'. The song races by in true pub rock fashion with great angst and passion. 'Red Ochre' is a softer, ballad. The slower sounds allow for the bands rural Australian feel to shine through more allowing for a great dusty atmosphere to flow out.
'Who killed Reza Berati?' is a massively emotionally moving tune. While the most stripped back and quiet song on the record, it brings out a very powerful message surrounding the late Iranian asylum seeker. 'Raze it to the ground' is a bare bones acoustic tune that is bursting with feeling and power. 'Dry riverbed' is a fast and furious rocking tune that punches along in a forceful yet smooth manner. The album closes with the dark and confronting 'The face of war, washed upon the shore'. Starting in a slowish fashion the various sounds build up and surround to create a thick hazy grungy atmosphere.
This is a very interesting and unique album. Combining elements of hard core punk rock and earthy folk the band are able to capture the best of both works, producing a hard rocking album with a moving rural atmosphere.
Check out Fear Like Us's facebook page to find out more!