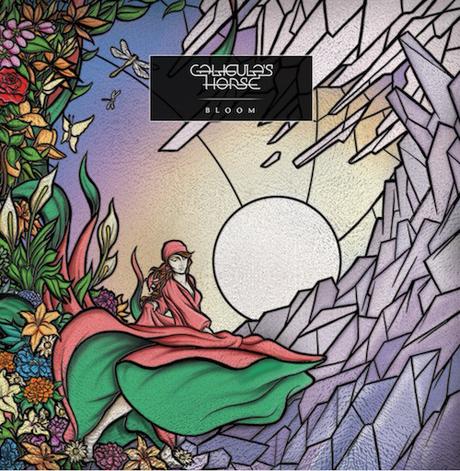 Brisbane's prog metal rockers Caligula's horse are back with another collection of deep, dark, and melodic tunes! The album takes you off an epic journey full of energy, colour, and life as the music moves its way though heavy hard hitting charges and softer, darker, subdued soundscapes. This is complemented brilliantly by Jim Grey's fantastic vocals that move from mean cool and calm one moment to loud roars the next.
The album opens with the dark and moving title track. With elements of Porcupine Tree and Pink Floyd the song eases its way through in a soft and subdued manner before suddenly exploding with a massive heavy blast. 'Marigold' keeps the momentum going with some electrifying prog-metal sounds reminiscent of Devon Townsend. There is a deep and thick atmosphere backing the powerful metal charge!
'Firelight' is a solid rock tune with some great prog-rock undertones sounding like Yes meets Dead Letter Circus. The music charges along with great passion, edged off nicely with a David Gilmour-esq guitar tune!
'Dragonball' is an epic 9 and a half minute journey that sound somewhere between Jeff Buckley and Tool. There is a great depth to the song that brings out a vividly bleak soundscape! 'Rust' is an electrifying metal ballad. The music moves along in a slow ballad like fashion while backed with a powerful metal backdrop! 'Daughter of the mountain' is a deep and dark slow burning prog-metal offering that drags you along for the 8 minute ride with some cheesy but cool riffs along the way.
The album closes with the 3 minute stripped back acoustic sounds of 'Undergrowth'.
Caligula's Horse have continued their powerful electric surge in this their third album! The album takes you on a deep journey with a great mix of heavy and soft moments both of which spare no energy or passion!
Check out Caligula's Horse's website to find out more!