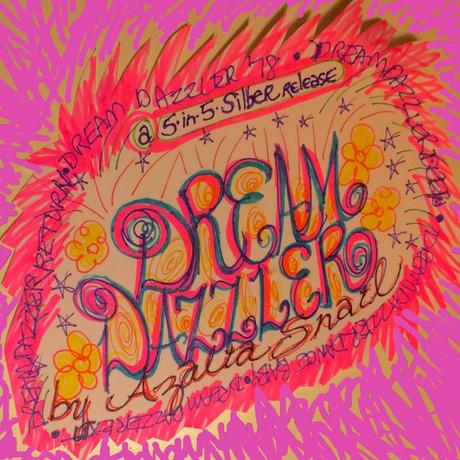 Silber Records' next 5in5 offering comes from the Queen of Lo-fi, Azalia Snail! Known for her special brand of avant guarde soundscapes and film scores, Ms Snail manages to capture some amazing sounds and cram them into the 5 minute slot!
The 5 tracks together present a kind of collection of dream sequences, or rather nightmare sequences as they all bring out a dark and unnerving atmosphere. The movement from each track to the next gives off the jolt effect of moving from one dream to another.
'Dream Dazzler 78' is a spooky spacey experience. Various alien sounds creep in creating a dark and unnerving atmosphere. This is soon cut off by the loud industrial sounds of 'Dream Dazzler Exit' opening like the Rocky theme tune it then starts to sound like one of Rocky's fights with lots of punches knocking their way through the song. 'Dream Dazzler Deep' brings out a chilling nightmarish atmosphere, the glaring organ like sounds making you feel like you are wandering around an abandoned amusement park late at night. 'Dream dazzler return' continues this vibe, sounding like the amusement park music after the speakers have been seriously warped it gives off a scary vibe that would make it fit perfectly as the soundtrack of just about any horror film. 'Dream saddler dance baby' finishes the EP off with a kind of trip-hop feel, full of scratches and loops it completes the nightmare journey!
This is quite an interesting experimental piece with the 5 tracks working together to create a curious if not confronting journey though sleep. Azalia Snail has certainly brought out a new and unique approach to creating a collection of songs in just 5 minutes.
Check out Silber Records' Bandcamp page or Azalia Snail's Facebook page to find out more!