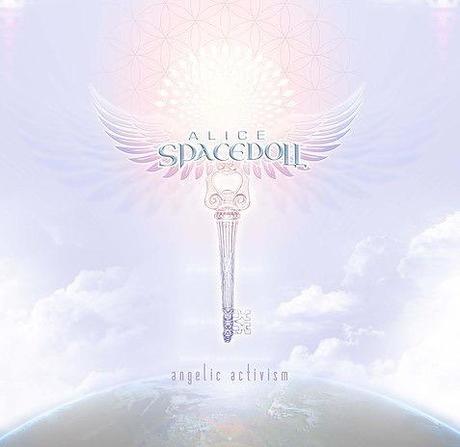 Alice Spacedoll is back with her third album of ambient experimental electronic music.
Alice's sound and style has continued to evolve and break new ground. This time round the music has an increasing spiritual feel to it. There is a deep chilled out vibe here that produces a thick relaxing atmosphere that drifts along. Much like her previous release, the songs are all quite long (all bar 1 clocking in over 5 minutes) allowing for Alice's exploratory music journey to go at its own pace while allowing all discoveries to be fully realised.
Alice's beautiful voice follows the music perfectly to complement the chilled vibe. Pouring large amounts of passion in her delivery, she exerts great emotion while also giving out a certain comforting feel!
The feelings are set in from the very beginning with Alice's deep breaths leading into Heaven on Earth. Her gentle voice pairs up with the soothing electronic vibes to begin the process.
In the slow trip-hop-esq The Changer, Alice shows up a more vulnerable side with her voice revealing a feeling of struggle yet at the same time determination. As the song progresses the feeling of strength builds up to take over by the end.
Gaia works as the centerpiece for the album. There is a great earthy atmosphere with the sound scape flowing from a rainforest-esq feel to oceanic vibes and many other sounds in between.
The penultimate track, If god is out there, is both the longest track on the album, going for just under 9 and a half minutes, and the most up tempo. The fast intense beats provide for a slick new-age dance tune that maintains the high energy levels for the song's duration.
The album closes with the piano driven melancholic End game. There is a contrasting mix of defeat and helplessness
Alice Spacedoll has continued to develop her spiritual and spacey journey though her music. All eight tracks on offer take you on an amazing journey that is full of interesting discoveries while also giving a sense of inner peace and tranquility. This is very much the sort of album you can put on, lay back, and just let the sounds float over you and take you away!
Check out Alice Spacedoll's website to find out more!