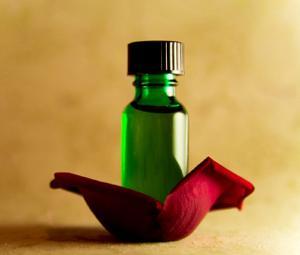 Congratulations of beginning the magical essential oil journey. Essential oils are truly little miracles in a bottle, but before diving right in….Here are some helpful and informative tips that you should always use before opening that bottle of essential oil.
Always dilute essential oils before use!
They are highly concentrated substances,
Use with caution, especially around children.
Read these Usage Warnings & Cautions before using any essential oils.
Even though essential oils, such as Lavender, or Tea Tree may be very safe and beneficial in skin healing or treatments, you should always perform an allergy test before using directly on skin. ________________________________________________________________________________________ Usage Warnings and Cautions
Essential Oils usually require dilution if not already diluted
Do not use Oils near the eyes
If hands have been in contact with Oils, do not touch your face, mucous membranes, nose, or genitals
Keep Essential Oils out of reach of children
If using on children reduce concentration (dilute at least by half more)
On children under 2 years of age refer to Using E.O.'s With Pregnant Mothers, Children & Infants ( below)
Be cautious using essential oils during pregnancy
Avoid sun exposure when using citrus oils
Sensitivity to oils may vary considerably. It is best to start treatment with a lower dose or dilution and work up. Sensitivity may vary according to the herbs used. Some herbs have a mild effect while others may have a stronger effect and should be used carefully.
~~~~~~~~~~~~~~~~~~~
Some Dilution Ratios for Topical Applications The Prescription for Nutritional Healing recommends the following dilution ratios:
Baths: 8 drops essential oil for one tub of water
Body Lotion: 25 drops essential oil for 8 ounces
Carpet Freshener: 25 drops essential oil to 16 oz of water
Cleaning: 25 drops essential oil to 2 gallons of water
Facial Oil: 6 drops of essential oil to 1 ounce of jojoba oil
Hair Conditioner: 1 drop of essential oil to 6 oz of unscented conditioner
Massage Oil: 25 drops of essential oil to 2 ounces of almond oil.
Perfume: 12 drops essential oil to one half oz of water
Room Deodorizer: 25 drops of essential oil to 16 oz of water
Shampoo: 12 drops of essential oil to 16 oz of unscented shampoo
~ ~ ~ ~ ~ ~ ~ ~ ~ ~ ~ ~ ~ ~ ~ ~ Usage Notes for Expectant Mothers & Children
ESSENTIAL OIL USES SUITABILITY
BERGAMOT Uplifting, refreshing Cystitis, skin irritations, anxiety Postnatal use, babies and children (if oil diffused in air)
CALENDULA Antiseptic, healing. Stretch marks, nappy rash, skin irritations Advanced pregnancy, babies and children
CHAMOMILE ROMAN Calming, soothing, anti-inflammatory, very gentle Nausea, postnatal breast care, nappy rash, dry skin, insomnia, morning sickness. Pregnancy, babies and children
CLARY SAGE Antispasmodic, astringent, euphoric, uplifting Menstrual pain, pre-menstrual, tension dry skin stress anxiety depression Late stages of childbirth. Postnatal use
CYPRESS Astringent, warming Perineum healing, hemorrhoids, anxiety, tension For pregnancy if secure after five months, post natal use.
EUCALYPTUS Anti bacterial, antiviral, decongestant, energizing Colds, fever, asthma, sinusitis, wounds, bronchitis Babies and children (if oil diffused in air)
FENNEL SWEET Diuretic, hormone balances Strengthens womb, stimulates lactation, cellulite, edema Last weeks of pregnancy. Postnatal use
FRANKINCENSE Relaxing calming healing comforting Labor, stress fear Advanced pregnancy
GERANIUM Antiseptic, uplifting, antidepressant, hormone balances, stabilizing Dermatitis, eczema, postnatal depression Advanced pregnancy, childbirth, postnatal use.
HYPERICUM Anti –inflammatory, soothing Stretch marks, skin irritation, nervous tension Advanced pregnancy
JASMINE Uplifting, stimulating Postnatal depression, uterine tonic, coughs, dry skin, dermatitis Late stages of child birth postnatal use.
JUNIPER Diuretic, detoxifying Perineum healing, stretch marks, constipation, cellulite, tension Postnatal use
LAVENDER Antibacterial, antidepressant, soothing, calming, balancing, versatile Headaches pain eczema, insomnia, and nappy rash, postnatal breast care. Pregnancy, childbirth, postnatal use, babies and children
LEMON Antiseptic uplifting, cleansing, refreshing Morning sickness nausea, heartburn, colds, lymphatic tonic Pregnancy postnatal use babies and children
MARJORAM Sedating, warming Insomnia, perineum healing Postnatal use
MYRRH Anti fungal, antiseptic, anti –inflammatory, cooling Nappy rash thrush, skin care Postnatal use older babies and children
NEROLI Soothing balancing, healing calming Dry skin, scars circulation, stretch marks, stress, anxiety Pregnancy ,,postnatal use
ORANGE Uplifting, calming Skin care stress, insomnia heartburn, lymphatic tonic, anxiety Pregnancy babies and children (if oil diffused in air)
PEPPERMINT Anti bacterial, analgesic, decongestant, antispasmodic Morning sickness, nausea, headaches, indigestion Late stages of pregnancy
PETITGRAIN Antidepressant, uplifting, refreshing Skin care, insomnia, stress, inexpensive substitute for neroli Pregnancy postnatal use.
ROSE Antiseptic, anti-inflammatory, antidepressant, soothing, uplifting, hormone balances Dry skin strengthens womb tension, nausea Last weeks of pregnancy, childbirth postnatal use
ROSEWOOD Antiseptic, tonic, sedative, calming Nervous tension anxiety, stress tiredness, dry skin. Later stages of child birth
SANDALWOOD Healing sedative relaxing warming Skin rash, nausea, heartburn diarrhea colds nappy rash Pregnancy, childbirth. Postnatal use, babies and children
TANGERINE ORMANDARIN Soothing calming uplifting Stretch marks insomnia, nervous tension, scars Pregnancy childbirth
YLANG YLANG Antidepressant, relaxing, sedative, calming Skin care, insomnia, hypertension, palpitations, and tension. Advanced pregnancy
these are just a few…….. for more information for expectant or new mothers: read Essential Oils & Pregnancy