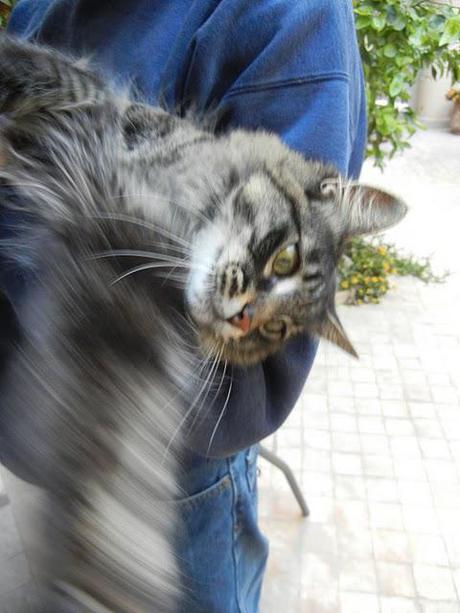 Sindibad, the monarch of all he surveys, now lives a very pampered life but was born in the vegetable market in Djemma El Fna.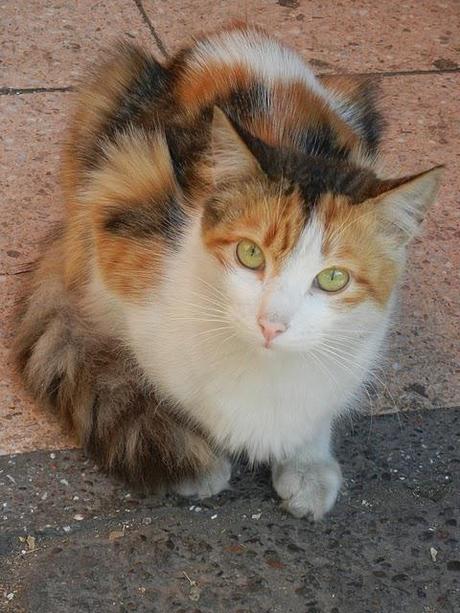 This elegant young lady is our Mimi reincarnated -- the same multicolored fur and up-slanted eyes.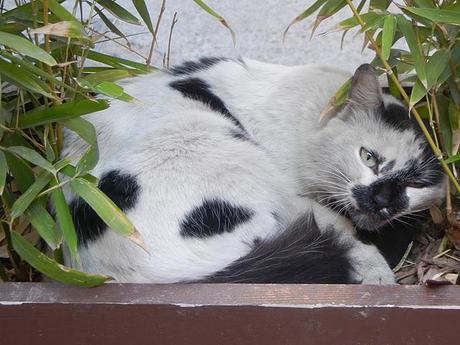 Taking a nap in Gueliz in a planter with bamboo.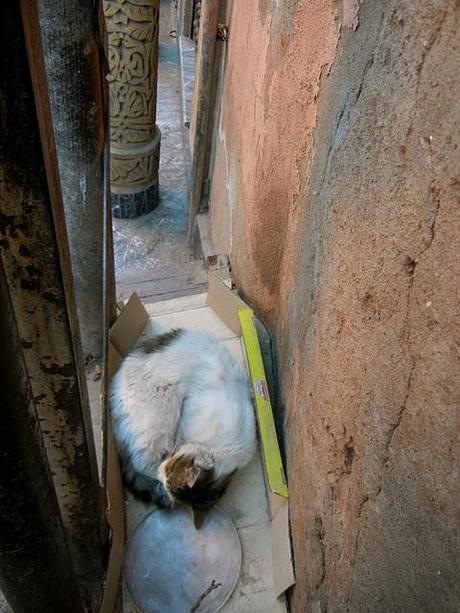 Taking a nap in the old part of town in a nice cardboard box.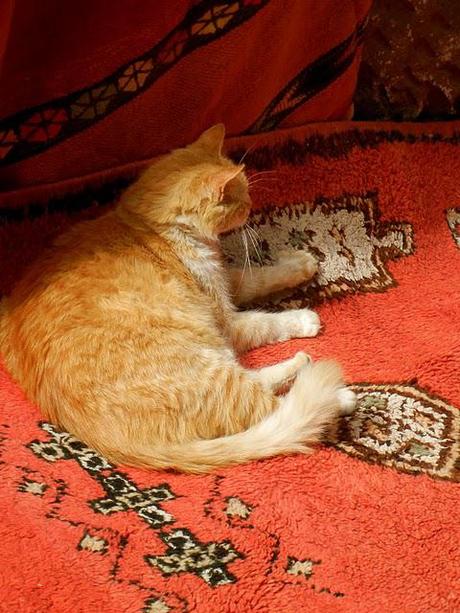 Waiting for her babies to arrive in a nice sunny spot in Essouira.....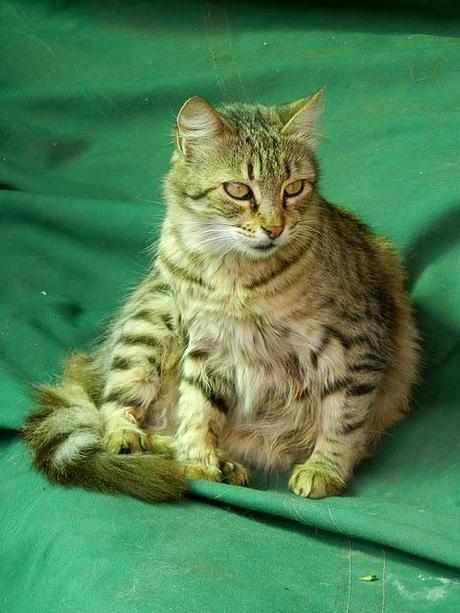 This mother-to-be was photographed in exactly the same meat market where Sindibad (in the top picure) was born. May her kittens be just as handsome.