The thing about both of these products are they are both equally good for use when traveing with your pet and at home. You can take them along with you on a trip, no muss, no fuss.
And these toys are just so doggone cute. Cici has been very gentle with chewing hers up, too… She has received the cat and the elephant and we have been playing tug of war with the cat. I have not allowed her to just chew it up on her own because it's just so darned cute and it has a squeaky inside.  Kinda fragile, unlike most dog toys, but one of our favorites.  When you get one, be sure to supervise your dog so that they do not swallow the squeaky or other stuffing.
The Monkeez Makes a Difference pet toys feature a wide-variety of squeaky characters, including cats, alligators, monkeys, cows, dogs, elephants, frogs and dog bones. Each toy retails for $7.49.

In addition to pet toys, Monkeez Makes a Difference features kid-friendly
toys and tools that teach children to give back, including the best-selling
Genuine Monkeez and FriendsT plush characters, online games, real-life Do
Good challenges and a special 10% donation on each child's behalf to one of
three nationally renowned charities of his or her choice including Best Friends Animal Society.
"There are so many children, families and animals in need not only around
the world, but in our own communities," Chrysti Carol Propes, director
of Monkeez Makes a Difference says. "Parents are looking
for ways to teach the values of thinking of others and believing every
person can make a difference, and Monkeez Makes a Difference fulfills that
need in a unique and interactive way. On behalf of the entire Propes family,
we believe that even though they may be small, kids can make a big
difference and by creating opportunities like Monkeez Makes a Difference, we
can instill philanthropic values to last a lifetime."
There are more than 90 plush designs in multiple sizes to choose from, including monkeys, owls, bears, lions, dogs, cats, pigs, cows, octopuses, panda bears, kangaroos, turtles,
koalas, alligators, hedgehogs, elephants, hippos, zebras, frogs, bunnies and
raccoons. Each specially marked character comes with a unique online game
activation code on the tag.
For more info, go to:  http://b2c.monkeezandfriends.com/category/149-dog-toys.aspx
Another adorable product is the PoochieBells®, the original dog doorbell… It is a training tool. Cici is already potty/house trained, she is six years old. And I could see where the Poochie Bells could be a very useful tool for a dog / puppy who is learning and maybe not vocal nor persistent about their needs. All you have to do is train them to touch the bells to alert you that they want to go outside. Of course, hang the bells onto the door and voila. Instant alarm system. What I like about them is they are pretty, useful, and the bells have a nice sound and there are enough of the bells so that you would definitely hear them go ring a ding ding… but in a nice way.
Each PoochieBell comes with simple, clear training instructions.
PoochieBells are for any age, size or breed.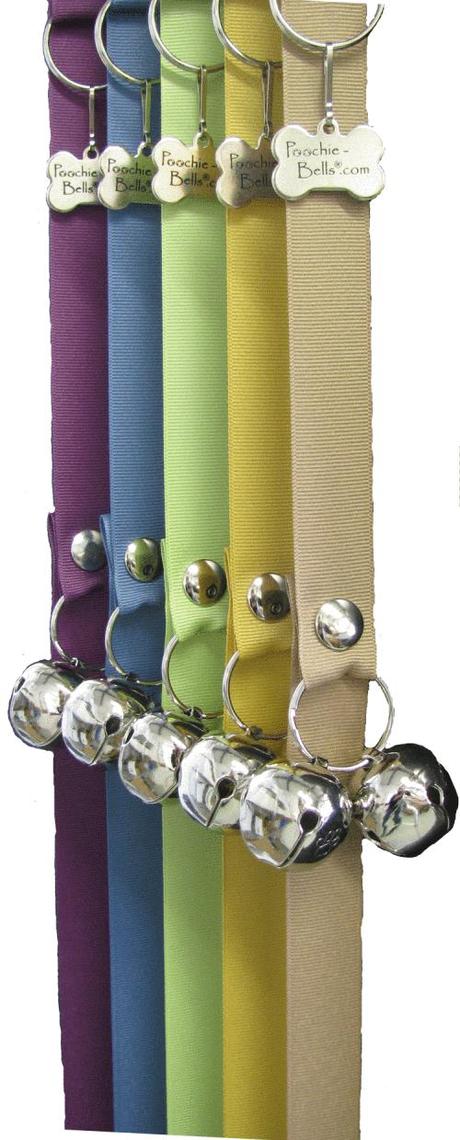 http://www.poochie-pets.net/Training.html