Two sources, All Access Music Group 
and FMQB 
are reporting Catie Wilber has been named programming director at "Boston's NPR Music Station WUMB."
From
All Access Music Group
Catie Wilber Named WUMB's New PD
March 6, 2013 at 11:32 AM (PT)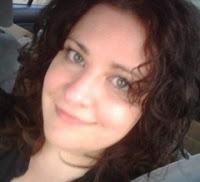 UNIVERSITY OF MASSACHUSETTS WUMB/BOSTON has announced that CATIE WILBER has been named PD of the folk and roots music station.  She assumed her new duties on FEBRUARY 11th."WUMB boasts such a passionate core of listeners and staff," WILBER said. "It's an honor to come aboard and be surrounded by like-minded folks so knowledgeable and inspired by music.  I'm thrilled to have the opportunity to help preserve WUMB's 30-year legacy, and to look to the future in building an even stronger presence in BOSTON and beyond."WILBER previously spent 10 years at Triple A WXRV (92.5 FM THE RIVER)/BOSTON in a variety of roles, including PD. Prior to that, she worked as an assistant to the MD at Alternative WFNX/BOSTON."We're thrilled to have CATIE on board with WUMB," said Interim Station Manager PATTY DOMENICONI. "Not only has she grown up in the BOSTON area, but her roots are in BOSTON and NEW ENGLAND radio.  She knows our music and has supported many of the artists we play on our station today."Reach her at (
617) 287-6903
 or at 
[email protected]
.From FMQB
In Brief - March 6, 2013

March 6, 2013
Non-comm Triple A WUMB/Boston has officially named Catie Wilbur as PD. Wilbur, who was previously PD of commercial Triple A WXRV/Boston, has been on the job since February 11.
So 
WUMB has money for a full time program director but no money for the recently canned Sunday morning acoustic program host Naomi Arenberg?