So you've had your baby, and you think life will return to normal and the baby will just fit in around you and your partner. That's what I

naively thought. I couldn't have been more wrong!
I think The Little Man was about three weeks old before I managed to wear make up. I craved 'me' time. All I wanted was to wash my hair, get dressed and get get rid of my furry body parts. With a new baby it definitely takes time to re-establish your own identity. Ten weeks on and I think I'm finally getting there. I can finally get up on a morning, fit in a shower, and if I'm lucky even wear make up again. It's a challenge, but it's possible!
One the things I never seem to have time to do is shave my legs. The Little Man is happy enough for me to have a quick shower but gets bored and irritable if I'm in the shower for too long.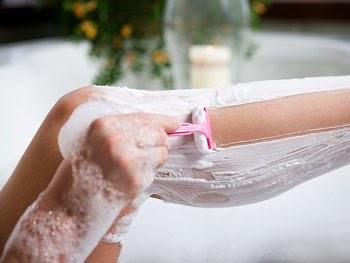 A cure for this would be something to reduce body hair permanently. Who wouldn't want smooth hair free legs all the time?! Laser Hair removal is the answer!
Laser Hair Removal is a none evasive way of getting rid of your unwanted body hair on a more permanent basis, it's even suitable for those of us with sensitive skin. It's suitable for pretty much any part of your body, for your bikini line to your fingers! It is important though, to find
a reputable company
 in
the UK.
Image from
Pinterest
*Sponsored Post*