Singapore's city roads were converted into a street circuit once again for the Formula One Grand Prix. This was the first year Singapore Airlines was going to be the title sponsor of the night race, so I was quite excited to be in the thick of the action. And oh boy, what a fab view I had :)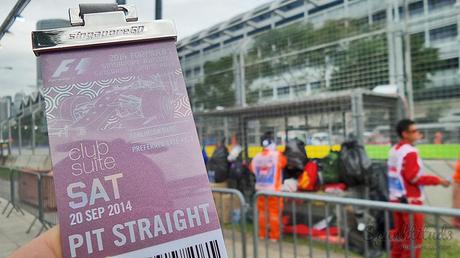 Let the races begin!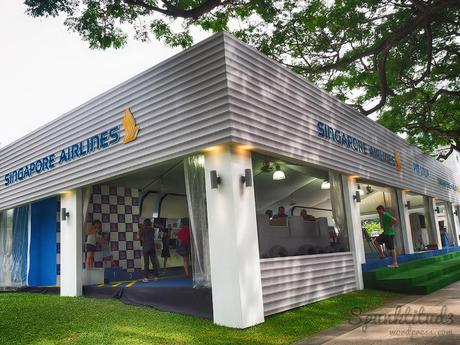 You could see how excited I was about the races this year, cos' I reached the venue at 3.30pm to be in time for the first race. So why not pop by the Singapore Airlines booth while waiting for the race to start?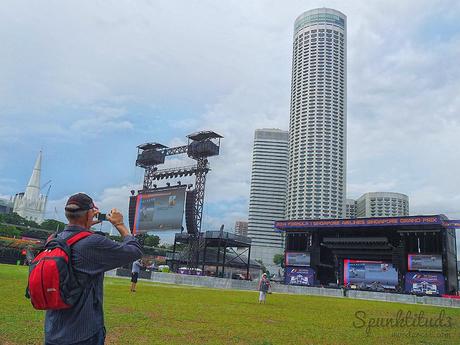 Another reason to excited – I am going to see Robbie Williams! Woot woot!
Fate would have it rain lions and tigers (worse than cats and dogs) just when the concert was about to start that night. Robbie, ever the true star, went on performing as if the rain didn't exist. I didn't manage to get any photos of oh-so-cute Robbie, but I will never forget that night where he shone like a shimmering star amidst the rain. I would have thrown my underwear up if I were anywhere near the stage :p
Yet another reason for my excitement – it's the first time I brought a 300mm f2.8 lens to shoot the races and practice some sports photography :)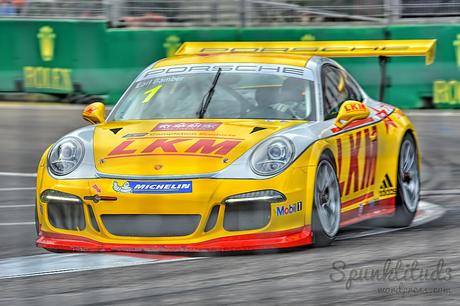 Earl Bamber from LKM Racing, winner of the Porsche Carrera Cup Asia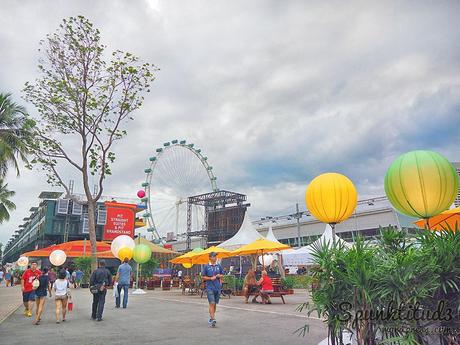 And the last reason for the excitement – I get to watch the race from the Club Suites :)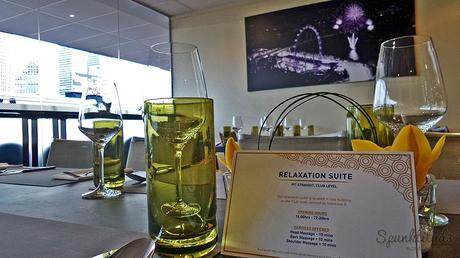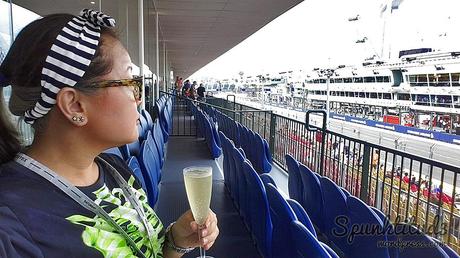 I must say sipping champagne while watching the races is quite addictive :p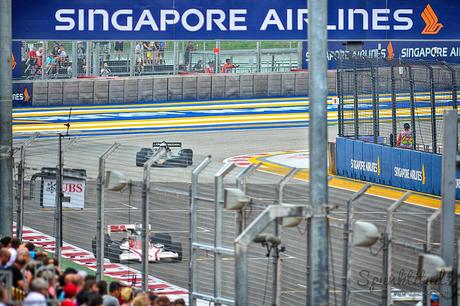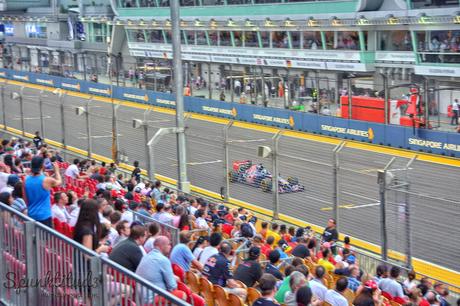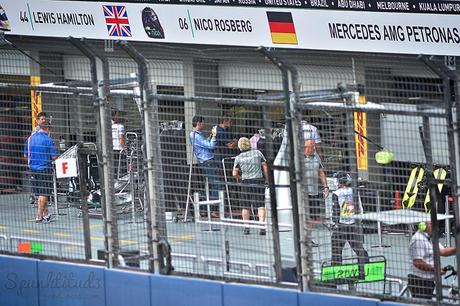 Quite an adrenalin rush to see the drivers and the team in action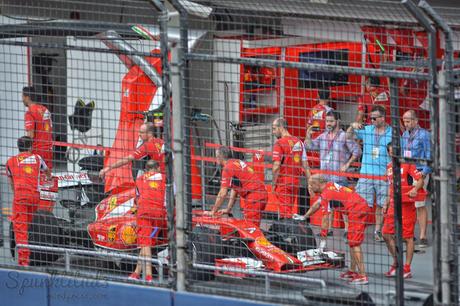 Fernando Alonso getting ready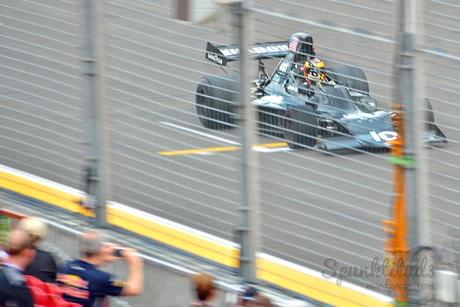 This driver is amazing – he can still manage to raise a hand to wave at the crowd!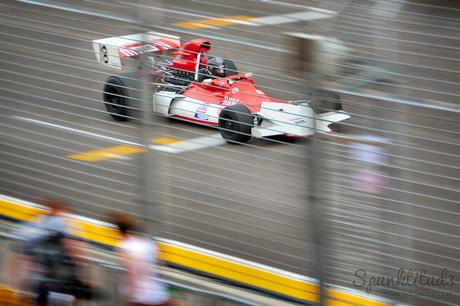 Trying panning action…one advantage about shooting from the Club Suite – it's comfy and you do not need to squeeze on an open viewing platform with many sweaty bodies. The disadvantage – no matter how big your lens aperture is, the fencing just refuses to disappear cos' you are too far away. Duh.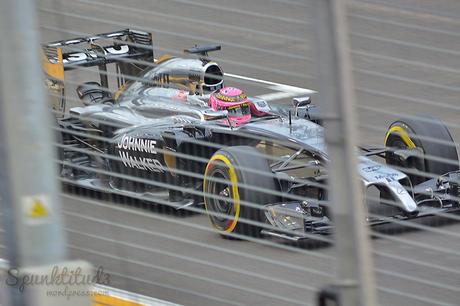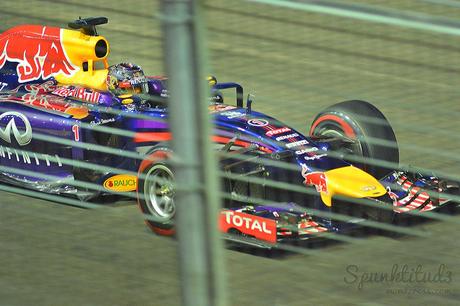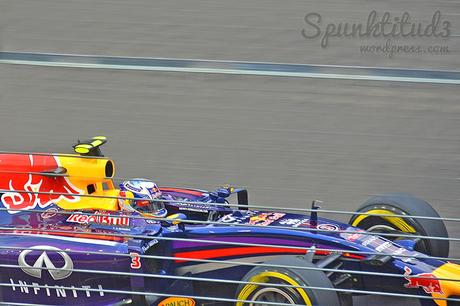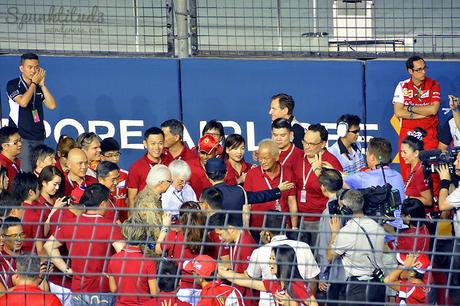 Formula One Group CEO Bernie Ecclestone and President Tony Tan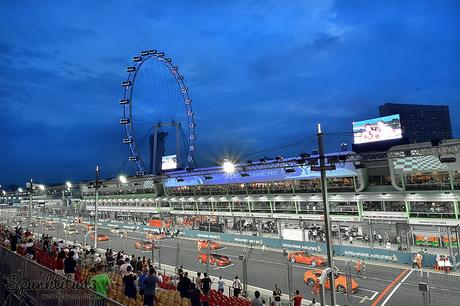 President Tony Tan flagged away a troupe of 25 Ferrari road cars in the President's Challenge, a series of parade laps by Ferrari owners who each made a contribution to the President's Charity in return for the thrill of driving on the F1 track. Anybody needs a partner?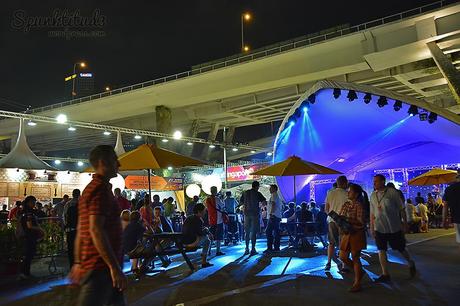 Apart from the races, there were some cool entertainment acts to be caught at the various zones.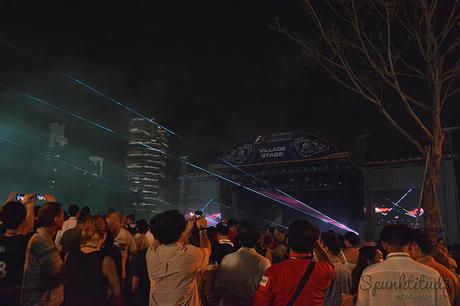 Guess who we were catching at the Village Stage?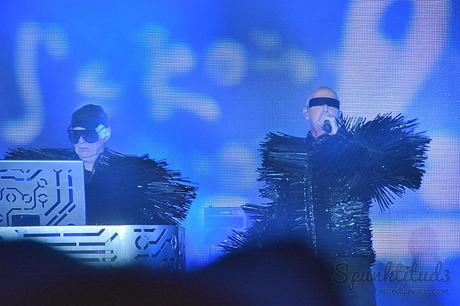 Pet Shop Boys! My friend remarked that the average age of the audience was about 40, so I am going to pretend "Huh, who are they? I don't know them!" LOL :p (Btw, I am not that old okay haha)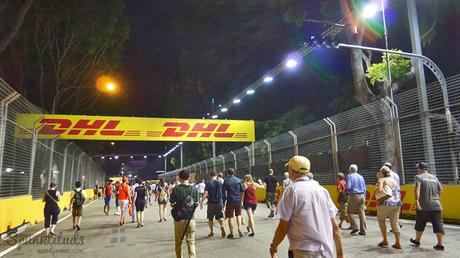 I may not own a Ferrari, but we got to walk on the race track after the races ended. :)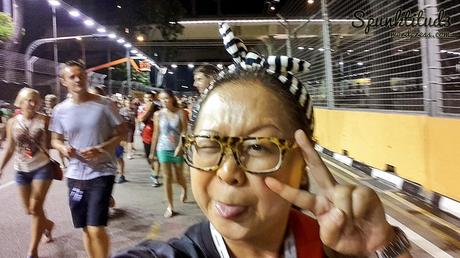 I had a fab time! Looking forward to be back next year! :)